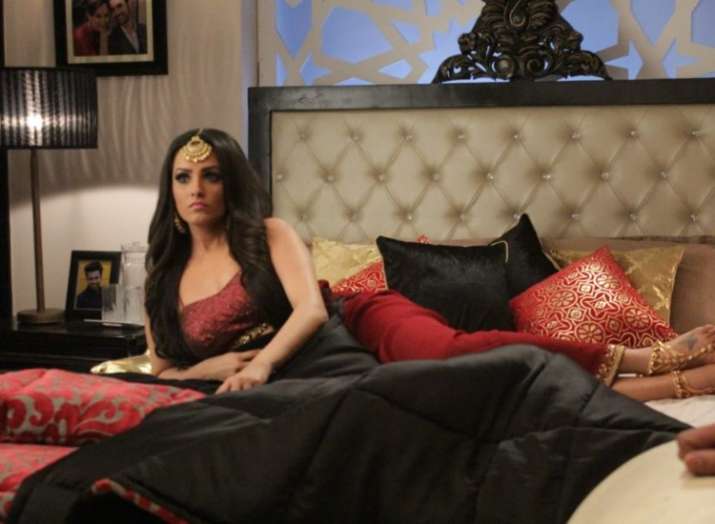 Undeniable, Naagin 3 is insanely the most popular show on the Indian television. With a supernatural plot working its way into every household, Naagin 3 has managed to top the TRP charts in no time. While people are loving the show, one should definitely ask if the story makes any sense?
The show was back on TV this weekend and the plot left no stone unturned to make us go mad with its insanity. The episode starts with Bella deciding to leave her husband Yuvi because she caught him having drinks with Vish. For Bella, it is fine if her husband is feeling up women on the wedding day but it is not okay that he is sipping wine with a parai Naagin.
The ever-so dangerous Vishaka is here to avenge the death of her love, tune in to #Naagin3 now. @anitahasnandani pic.twitter.com/7OxVLz6XIH

— COLORS (@ColorsTV) June 17, 2018
After seeing Bela doubting him and thinking of leaving him, Yuvi consoles her and says he was hanging out with Vish because he was nervous and trying to distract himself. Of course, a little apology and sparkling eyes of the man is enough to make our lady fall foolishly back in love.
If this was not enough, later in the hotel, Yuvi receives an anonymous letter from a girl asking him to come and meet her. Unaware of the fact that it is Vish's plan to kill him, he goes. Vish transforms into Raavi and asks Yuvi to come into the car. While the whole family is looking for the groom Yuvi, he is on his own adventure with Vish (or Raavi).
The naagin takes him to an isolated place and then reveals her original face. Like any normal being, Yuvi is terrified and runs for his life but Vish chases him and tells him that she is a Naagin and reminds him of his wrongdoing. Later she kills Yuvi.