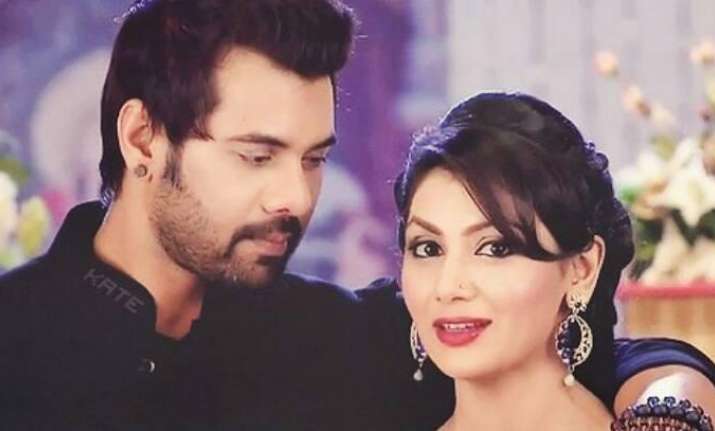 We've learnt about Bollywood films and their raging popularity in foreign countries. Take an example of Baahubali and Dangal. These two Bollywood flicks have been a massive hit at international levels. But don't consider our TV serials any less. As per the latest reports, West Africa is crazy for TV serial Kumkum Bhagya! Yes, you heard it right! The popularity of Ekta Kapoor's saas-bahu drama is so huge that as Ghana U-17 football team wants to meet 'Pragya' and 'Abhi' from Kumkum Bhagya in real life! 
As soon as the team came to know that pre-quarterfinal FIFA World Cup match would be taking place in Mumbai, they expressed their desire to meet Pragya and Abhi of this popular TV serial. This TV soap opera has become a supreme in the world TV shows in Ghana. 
Kwadwo Agyemang, board chairman of the Ghana National Sports Authority talks about his and his team's love for Kumkum Bhagya. He says,
"We want to meet and take photos with some of the actors, and even the producer, anyone will do. We don't even mind if it's for five minutes."
If you're scratching your head in contemplation, then let us tell you that Ekta Kapoor's Telenovela has been on air in Ghana since 2015. It has been dubbed in their native language Twi and is available during prime time on TV. In the last two years, the show has become vastly famous among the Ghanaians, that they've actually started believing that Abhi and Pragya can fluently speak Twi. 
"They can stream it from the Ghana website on their phones to get the translated version, but we have confiscated their phones so they don't get distracted. I watch the show, so they keep asking me what is happening," adds Agyemang. 
The interesting yet bizarre plot twists of the TV show is what that glues the audience to the show. We've no doubts that Kumkum Bhagya is full of erratic plot twists and uncanny things happening around in the show. 
One example from Ghana will surprise you the most. Agyemang shows a video on his phone which was viral in Ghana's capital, Accra. In the video, an old woman is standing in front of her TV, shouting at one of the characters in Kumkum Bhagya. 
"In the scene, two characters are fooling Abhi, the rockstar. So the lady is shouting at Abhi to not believe them. People have become so engrossed in the show that there is a special analysis show now, sometimes with celebrities participating, which happens after each episode. Just like a post-match show for a football match," says Agyemang. 
He started watching the show upon incitation of his 4-year-old son. And when he saw the show, he was glued! 
The show is all the rage in Ghana to such an extent that it attracts one of the highest advertising revenues, approximately $6,500 every month per slot! 
The channel has received backlash from the local producers, who seek to ban foreign TV shows. 
Agyemang, who is also a Member of Parliament in Ghanam, speaks about it. 
"In Ghana, they don't want to invest in a production. Kumkum Bhagya has been aired for so long because people invested in creating sets, wrote scripts, made the plots. The TV shows in Ghana don't have great content, either," he adds. 
In August, Ghana's Vice President's wife Samira Bawumia posed with the entire cast of Kumkum Bhagya. And after this, U-17 footballers are looking forward meeting them too!