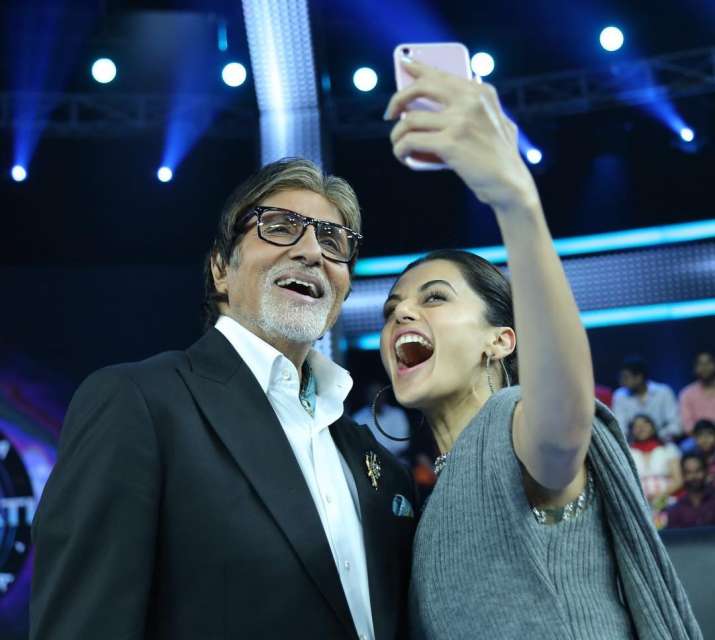 The Friday special episode of Kaun Banega Crorepati started off with megastar and host Amitabh Bachchan welcoming special guest Dr Subhroto Das. Hailing from Vadodara, Gujarat, Dr Das is the founder of 'Lifeline Foundation.  Subhroto Das, who is popularly known as Highway Masiha, shared details about how he founded his NGO after a tragic accident.The highlight of the reality show came when Big B welcomed his Pink co-star Taapsee Pannu on the hot seat to accompany special guest Subhroto Das.
Mr. Das shared details about his unfortunate accident that led him to start his foundation. At this point, host Amitabh Bachchan told the audience how important it is to follow road safety rules. The Sarkar 3 actor also revealed that he sometimes stops people who break traffic signals and will continue to do so. He also requested others to help accident victims.
Sukanto Das, son of Dr Subroto Das also demonstrated the process of giving a CPR to an injured person on Big B's request. 
The game show began with 5th question which was asked for Rs 10,000. Subhroto Das and Taapsee comfortably won Rs 3,20,000. However, as they reached 13th question, the duo decided to quit the show as they had used all their life lines. At the end, Subhroto Das and Taapsee won a grand prize of Rs 25,00,000.
For more entertainment news and updates, follow our Facebook page