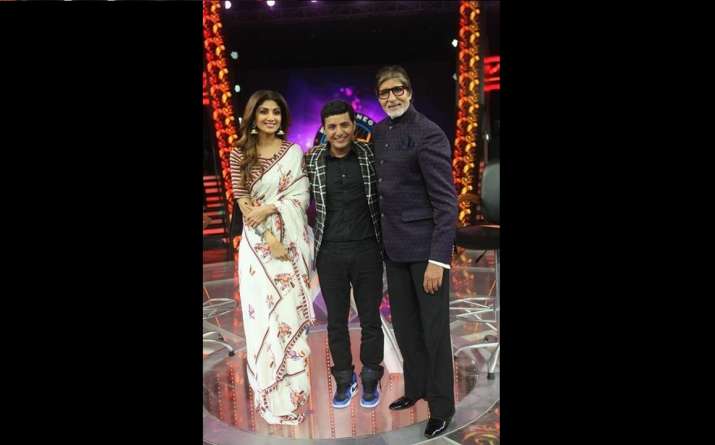 Every Friday, Amitabh Bachchan invites a celebrity on Kaun Banega Crorepati 9 under the initiative called 'Nayi Chah, Nayi Raah'. In this episode, celebrities and social workers are grilled on the hot seat and the prize money directly goes to the cause they're supporting. Fans wait for this episode throughout the week and this Friday's episode was even more engaging as the actress Shilpa Shetty was on the hot seat. Along with her, social worker Afroz Shah also appeared on the show. Afroz Shah is heading the 'Versova Beach Clean' drive and was present in KBC to promote his drive. 
In the latest Lip Sing Battle episode, Shilpa Shetty called herself an Amitabh Bachchan fan, but what happened on Kaun Banega Crorepati doesn't validate her claim. Among the questions asked from Shilpa Shetty, one required the actress to guess the song from Amitabh Bachchan's movie. Surprisingly, the actress failed to recognise the song and she was shocked at herself. 
As per the latest reports, Kaun Banega Crorepati has got its first 'Crorepati' of the season. Anamika Mazumdar from Jamshedpur won Rs. 1 crore on the show. She reached the Jio Jackpot question worth Rs. 7 crore, but she chose to quit as she didn't have any knowledge about the question.