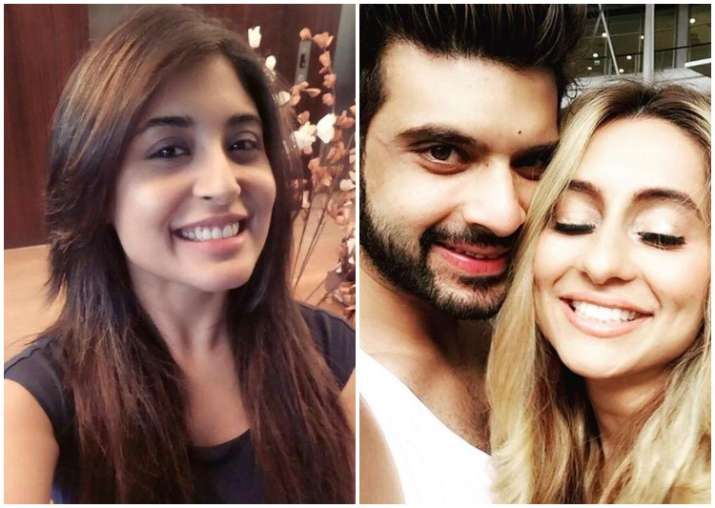 People almost went crazy over Karan Kundrra and Kritika Kamra when they used to appear on the show titled, Kitani Mohabbat Hai. Both the actors went head over heels and dated each other for a while. During their relationship and their on-screen presence, the two managed to make such a strong fan following that these fans just could not get over their chemistry even after a decade of their relationship coming to an end. 
However, Karan Kundraa, who is now in a relationship with TV host Anusha Dandekar made their appearance in the MTV Troll Police, where Karan said, social media trolling has led to problems between them.
"I do feel guilty about this because this (trolls) is what she (Anusha) has to wake up to every day. This has led to problems between us. There are issues at my home as well. My mother scolded my sister the other day when my sister tried explaining this to her. It's not that she believes everything, but she has now started reacting to it," Karan said in a statement.
Just after this, Karan Kundraa appeared with Anusha Dandekar on Ira Dubey's chat show called A Table for Two. 
Anusha said the trollers want her to break up with Karan, "Every morning I read at least 50 hate comments saying you aren't cultured or aren't good. I can't even say the things. Though my Hindi isn't great, I do understand the things they say in Hindi. Trolls want us to break up because they love Kritika (his former girlfriend) and Karan together. They were in a TV show. They looked great. They were everybody's love." 
On a related note, before Anusha and Karan Kundraa, Kritika also appeared with Karan Wahi on the show. During the show, Kritika was asked who would she like to kill, marry or hook up, between Karan Kundrra, Karan Wahi and Karan Johar. The actor clearly stated, "I would kill Karan Kundrra because I can't marry or hook up with him" and chose to marry Karan Johar.
Stating her reason to marry Karan Johar, the actor said, " I can't hook up with Karan Johar, so I will marry him. He has two beautiful kids and I will have to do nothing. Just take care of the kids." Later she also told Karan Wahi that, "I'm really sorry but we may have to hook up." Listening to this Karan Wahi responded saying that, "Our form of hook up will be talking about other men and women."