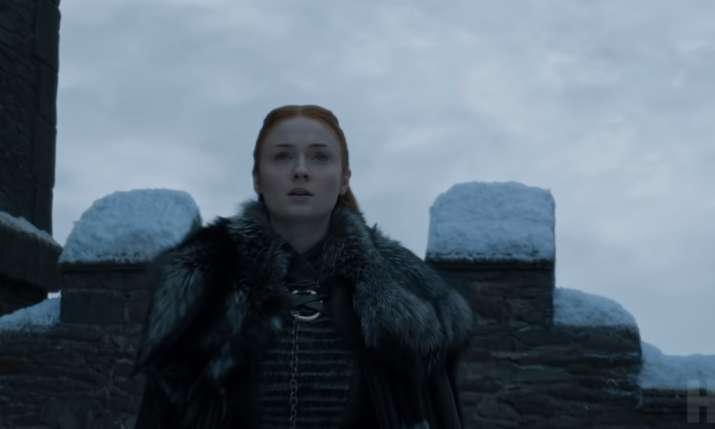 Game of Thrones is all set to premiere its eighth and the last season on April 14 worldwide. With a lot of hullabaloo around it, you must be wondering where to watch the LIVE stream on your smartphones and televisions. The first episode of Game of Thrones Season 8 will premiere on HBO on April 14. The American fantasy show which has Sophie Turner, Kit Harrington, Emilia Clarke, Lena Headey, Maise Williams and others in the lead role is one of the most watched TV series in the world. Directed by George RR Martin, Game of Thrones is based on the series of book- A Song of Ice and Fire. As fans' anticipation is sky-rocketing, let's read where and how to watch Game of Thrones season 8 LIVE on your smartphone and television. 
Game of Thrones Season 8 on Television: How to Watch
Game of Thrones Season 8 will premiere it's first episode on April 14 on HBO at 9 pm in US which becomes 6:30 am in the morning. If you don't want to receive any spoilers from the social media and your troublesome friends, we would advise you to watch GoT on television without waiting. 
Also, you can watch Game of Thrones Season 8 on Star World, but the channel will air the edited version of the show without the blood and gore. The show will air on Star World, Star World HD, Star World Premiere HD at 10:30 am on April 16, 2019. 
Game of Thrones Season 8 on Smartphone Apps
You can watch Game of Thrones Season 8 Episode 1 on your smartphone by downling Hotstar App on your phone. You will need to buy a subscription worth Rs 133/month for watching this show. It will LIVE stream on Hotstar at the same time, i.e. 6:30 am.  
The last episode of Game of Thrones Season 8 will premiere on May 20. There will be six episodes in total and the length of each episode is as follows, 
Episode 1: 54 minutes
Episode 2: 58 minutes
Episode 3: 60 minutes
Episode 4: 78 miuntes 
Episode 5: 80 minutes
Episode 6: 80 minutes