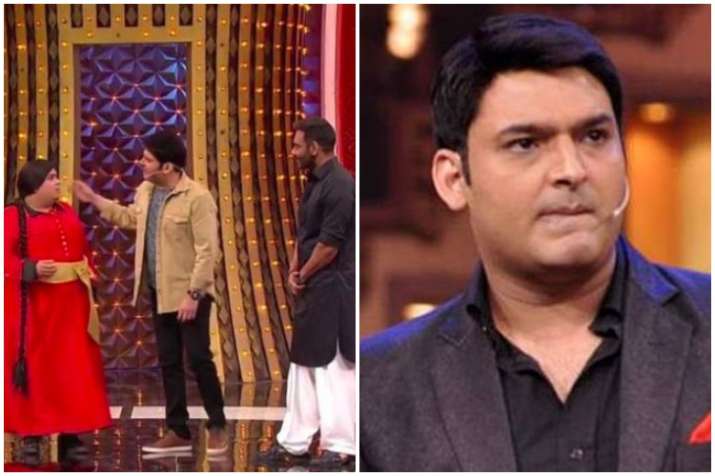 The premiere episode of Family Time With Kapil Sharma was aired on March 25 and Twitter has finally given its verdict. Yes, people had high expectations with Kapil Sharma's comeback show but seems like they are disappointed. Yes, the new show has a different theme from the comedian's previous programmes. This time, families were also seen participating and playing games. Kapil along with his former co-stars Kiku Sharda and Chandan Prabhakar tried hard to make people laugh but Twitter is still missing Sunil Grover.
#FamilyTimeWithKapilSharma
Simply Disappointing 😕

— Dr Desai (@dddagmfci) March 26, 2018
People think that the show is boring, and Kapil should add some more elements of comedy. Have a look at some tweets.
#FamilyTimeWithKapilSharma It's so much boring. @KapilSharmaK9 please back to #tkss. #tkss was an awesome show.
You are wasting your talent in this type of shows.

— Mohit (@mohit_officiaI) March 26, 2018
Dear @KapilSharmaK9 you tried your best but sorry to say, your new show is not as entertaining as earlier one. Rather it's boring 💤💤💤#FamilyTimeWithKapilSharma

— the_topbun (@the_topbun) March 26, 2018
Bhai Bura Mat Man na @KapilSharmaK9 Phle Wala Hi Achcha Tha. ye Achcha Nhi hai bro Please Phle Ki trah Hi set Kro Family Me Kisi Ko bhi Achcha Nhi laga.@SonyTV #FamilyTimeWithKapilSharma #Disappointed With Kapil's New Show.

— Vikram Singh (@Vicky3255) March 26, 2018
This time expectations were high from Kapil but seems like he has to work harder in order to please people. It is yet to be seen in coming days if he manages to create the same magic.
Lately, the comedian indulged into Twitter fight with Sunil Grover again. The latter stated that he was not called for the new show which didn't go down with Kapil. At the end, Sunil gave best wishes to his former co-star.
Last year has been a roller-coaster ride for Kapil. After his in-flight spat with Sunil, the latter left TKSS. Later, the show went off-air following Kapil's ill health.