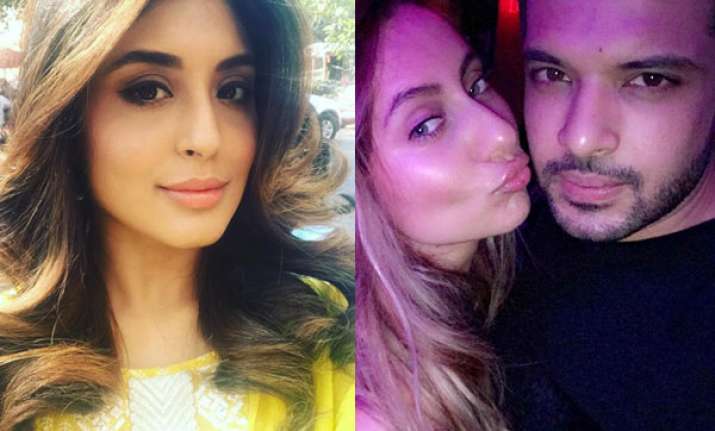 TV actress Kritika Kamra, who plays the role of Chandrakanta in Prem Ya Paheli Chandrakanta, wants to kill her ex-boyfriend Karan Kundra. Before you jump to any conclusions, the actress made an appearance on Ira Dubey's show, A Table For Two, along with buddy Karan Wahi. During a segment, Kritika was asked who does she want to kill, marry or hook up with, between Karan Kundrra, Karan Wahi and Karan Johar, the actress said, "I would kill Karan Kundrra because I can't marry or hook up with him." 
"I can't hook up with Karan Johar, so I will marry him. He has two beautiful kids and I will have to do nothing. Just take care of the kids", 
Thereafter, she turned towards Wahi and told him, "I'm really sorry but we may have to hook up." Listening to that, he said, "Our form of hook up will be talking about other men and women."  
On a related note, Kritika Kamra's ex-boyfriend Karan Kundra, who is in a relationship with TV host Anusha Dandekar, recently revealed that social media trolling has led to problems between them.
"I do feel guilty about this because this (trolls) is what she (Anusha) has to wake up to every day. This has led to problems between us. There are issues at my home as well. My mother scolded my sister the other day when my sister tried explaining this to her. It's not that she believes everything, but she has now started reacting to it," Karan said in a statement.
For more entertainment news and updates, follow our Facebook page