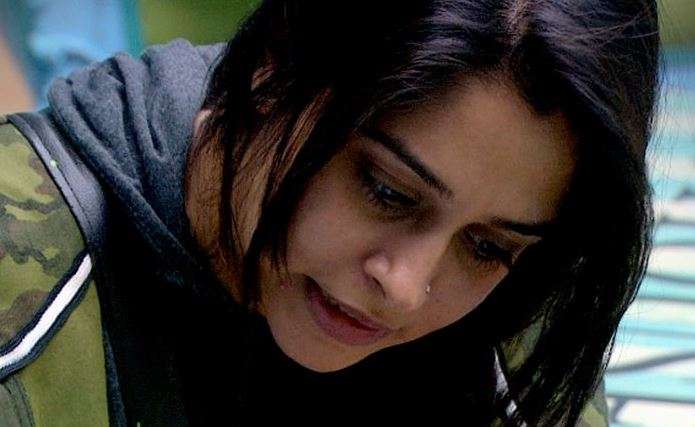 Bigg Boss 12 contestants are having sleepless nights with all emotional drama and fights going on inside the house. As they are inching towards the finale week, contestants can't keep calm. They want to give their best to beat their tough contenders. In December 17 episode, Bigg Boss announces a task which will be the ticket to finale race. It is Bigg Biss fire station in which a fire brigade is set in the garden area and housemates have to be firefighters. Whenever the alarm rings, two contestants have to go inside the fire brigade where pictures of two contestants will pop out of each building. It is upon the contestants whom they don't want to save. Hence, they will put off the flames from the building whom they want to save. As a result, the contestant who faces the heat will get a half cross on his/her picture. In case there is a full cross on any contestant, he/she would be ousted from the finale race.
.@BiggBoss de rahe hain gharwalon ko ticket to finale jeetne ka mauka via BB Fire Station task! Catch all the action now. #BB12 #BiggBoss12 pic.twitter.com/CIU1QZ1QQ5

— COLORS (@ColorsTV) December 17, 2018
Before we tell you what happened in the task, let us begin from the beginning. The house wakes up to the song Hawan Karenge. An energetic start to the day. Sreesanth tells Dipika that she and KV will be in the finale as they are popular faces and have a huge fan base. When Sreesanth says that some get preferences here, Deepika loses her mind and walks away teary-eyed. Surbhi consoles her and then comes Sreesanth, who tries to manao her by bringing a smile on her face. Finally, they patch up.
.@sreesanth36 aur @ms_dipika ke beech shuru ho chuka hai bada jhagda! Kaunsa naya mod lega yeh kaarnaama? #BB12 #BiggBoss12 @SportobyMacho pic.twitter.com/6LDXH5tVLN

— COLORS (@ColorsTV) December 17, 2018
Karanvir, Somi enter the fire engine and Surbhi and Romil's pictures appear out of burning buildings. They mutually decide to douse the fire in Romil's building. Deepak and Romil are the next one to enter the engine. Somi and Deepak's pictures appear. Deepak says he will save Somi but after her insistence, he agrees to play for himself. A half cut is placed on Somi's picture. Somi, KV, Romil and Deepak rotate seats among themselves not giving fair chance to Surbhi.
#RomilChoudhary and #DeepakThakur are back again on their seats aur iss baar aaye #RomilChoudhary aur #SurbhiRana ke pictures. #BB12 #BiggBoss12 pic.twitter.com/V8zmobfkug

— COLORS (@ColorsTV) December 17, 2018
In the next turn, Romil and Deepak let Karanvir's picture burn to save Somi. Afterward, KV and Somi save Sree and let Dipika's picture burn. Again it is Romil and Deepak's turn and they decide to put off the fire in Romil's building, finally eliminating Somi.
.@KVBohra and #SomiKhan enter the fire brigade and the task has begun! #BB12 #BiggBoss12 pic.twitter.com/iP1swDt6IO

— COLORS (@ColorsTV) December 17, 2018
With a full cut on Somi's picture, she gets out of finale race. Somi is hurt with Deepak and Romil's decision. She gets into an ugly spat with both of them. Deepak asks her not to talk to him in the next two weeks.