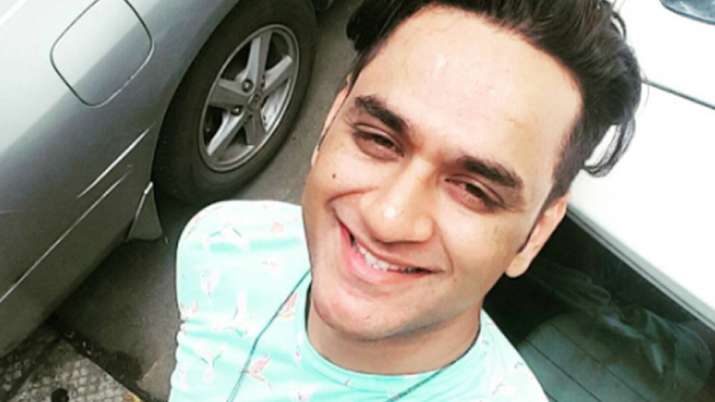 After Hiten's eviction, Bigg Boss 11 saw a drastic change of dynamics in the house. After the eviction of one of the most important housemates Hiten Tejwani, the situation in the house went topsy-turvy. Shilpa Shinde and Vikas Gupta who resolved their previous issues are at loggerheads again. Hina Khan who couldn't stand Shilpa once is now being best friends with the actress. But it was Akash Dadlani who brought the roof down in the house. For apparently no reason at all, the self-proclaimed rapper got on the nerves of Vikas Gupta. In the Kaalkothri, Akash spared no opportunity to provoke Vikas. As a result, he was brutally thrashed by Vikas Gupta, then and there itself. Now, we'll have to see how will Salman Khan react to this matter. Also, last time when Priyank Sharma went physical with Akash, he was evicted immediately. Will Vikas Gupta be evicted for being physical with Akash Dadlani? Let's see. 
Also, host Salman Khan will announce the first semi-finalist of the season through LIVE voting. Looking at the trends, Shilpa Shinde has the highest chances of being voted as the first semi-finalist of the season. Hina Khan also has chances to be selected today through live voting. 
As a part of Christmas celebrations, housemates will be getting presents from their secret santa. As per the videos posted by Bigg Boss 11 official Twitter handle, Hina Khan received a 'just friends' teddy bear, Shilpa Shinde gets a dumbell while Vikas Gupta gets a Sholay DVD. 
Missed the episode? Catch all the updates of Bigg Boss 11 Weekend Ka Vaar in the space below: 
10:15 pm: Now it's turn for Vikas Gupta to present his side. Vikas is leading the race hands-down! Congratulations Vikas fans! India choses to save Vikas from nominations. 
10:10 pm: Priyank Sharma gets 67% vote. How much will Vikas Gupta get? It's time for a short break! 
10:05 pm: Salman Khan is all set to begin live voting to save one among Vikas Gupta and Priyank Sharma. Both have to explain why they deserve to be the semi-finalist. It's Priyank's turn. Will you vote for Priyank Sharma? 
10:00 pm: Arshi Khan names Vikas Gupta and Priyank Sharma in the task. Vikas Gupta cries inconsolably after Arshi's eviction. Salman Khan tells audience will decide who will be safe next week through LIVE voting. Audience will chose among Vikas and Priyank. The live voting will begin anytime soon. 
09:45 pm: Hina Khan is the biggest Naagin of the house. Surprising, Arshi is all praises for Shilpa Shinde and wishes she wins the show. Vikas Gupta says Arshi Khan is a kind-hearted person. Bigg Boss giving a special power to Arshi Khan. She has to name two housemates except Hina Khan, who can get the chance to become semi-finalists. 
09:40 pm: What? Arshi Khan evicted? Arshi and Shilpa hug their grudges away, a sweet moment. But Shilpa didn't forgive her. Vikas tries to defend Arshi while having a conversation with Shilpa. Arshi Khan joins Salman Khan after coming out of the house. She thinks Vikas is doomed now after her eviction. She says Vikas Gupta can't trust Priyank Sharma. 
09:35 pm: Housemates discuss who will be evicted this week. Puneesh Sharma has a hunch that he's going to eliminated this week and celebrate his birthday at home. However, most of the housemates name Arshi Khan. Priyank and Luv are safe this week. 
09:30 pm: Shilpa Shinde explains why she stepped down from the captaincy. She also says that she is not in Bigg Boss 11 for Puneesh and Akash. Vikas thinks Shilpa didn't want to take pressure of choosing one among two. He also calls her a giving personality. Salman Khan mockingly asks Hina Khan what she wanted during the captaincy task. Priyank Sharma and Hina Khan gets into argument! 
09:25 pm: Time for Appy Fizz Caller of the Week! Caller asks Luv why he didn't save Shilpa Shinde in captaincy task and why he made Hina Khan the captain instead of Priyank Sharma. 
09:20 pm: Vikas Gupta blames Shilpa Shinde for Hiten Tejwani's eviction. He also accepts his mistake for being physical during the captaincy task. Shilpa Shinde is safe from eviction along with Akash Dadlani. Vikas Gupta is also safe from eviction. 
09:15 pm: Salman Khan asks Hina Khan to bring a 'briefcase' from the store room. Do you remember Hina's briefcase comment? She handles the briefcase to Vikas Gupta. Salman Khan questions the change in Vikas's behaviour in the house. Hina Khan explains what went wrong with the lost boy. According to her, he is in depression after Hiten Tejwani's eviction. OMG! Another burn by Salman Khan. He says, stop pakaoing us, Hina. 
09:10 pm: Puneesh Sharma says he expected a gift from friend Shilpa Shinde. Shilpa defends herself that she doesn't know what to gift a boy. Is Arshi willing to forget all her grudges with Shilpa? Salman Khan takes the nominated contestants' name in code words used by the contestants themselves. He also questions who initiated this planning? Everyone mentions Luv Tyagi. 
Salman Khan reprimands the housemates for planning the housemates. He also appreciates Hina Khan for not being the part of the planning.
Housemates congratulate Salman Khan for the successful opening of Tiger Zinda Hai
09:05 pm: Housemates wake up with Christmas special song. Hina Khan gets emotional seeing a X-mas tree in the house. Housemates collect their surprise gifts they received from the 'Secret Santa'. Puneesh Sharma doesn't get any gift. Shilpa gifts Arshi something, which means Arshi got two gifts on Christmas!