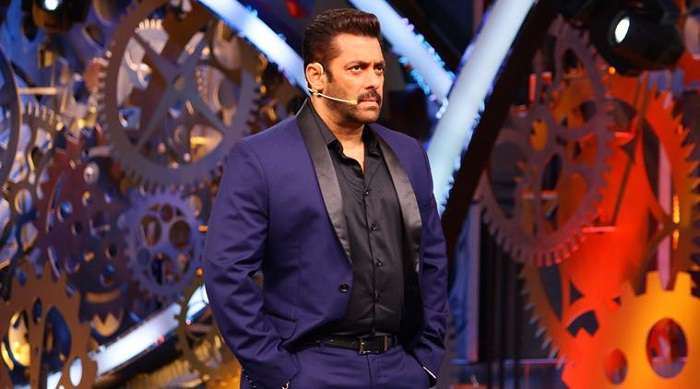 As Bigg Boss 11 is nearing its grand finale, the dynamics of the house is changing just like a chameleon changes colours. New friendships are formed while old friends turned foe. But there's one catfight in the house which seems to be an eternal one. We're talking about Shilpa Shinde and Hina Khan's frequent ego clashes in the house. Last week, Hina Khan threw tantrums around the house over Shilpa Shinde's cooking methods. She had a problem with her using tap water for cooking. This Weekend Ka Vaar, will Salman Khan address the tap water issue with Hina Khan and Shilpa Shinde? Let's hear it tonight. For live updates of Bigg Boss 11 Weekend Ka Vaar, follow the space below. 
09:57 pm: Shilpa Shinde choses Priyank Sharma over Hiten Tejwani. Will it start a rivalry between Shilpa and Vikas? 
09:44 pm: Salman Khan asks housemates to chose between Hiten Tejwani and Priyank Sharma. Tough time for Vikas Gupta as both Hiten and Priyank are his friends!
09:37 pm: Priyank Sharma, Hina Khan and Arshi Khan, Vikas Gupta are in Sultani Akhada tonight. Let's see who'll win the game tonight! Arshi and Vikas win the game hands down. 
09:25 pm: Salman Khan has a fun game for contestants. They have to raise placards for their answer. Arshi and Akash both finds Shilpa's game the dirtiest. Priyank and Hina's answers were synchronized! Vikas Gupta and Hiten Tejwani are the winners as all of their answers are same. 
09:20 pm: Shilpa Shinde reveals that she's hurt by Vikas Gupta's back biting. She's disappointed with him for always backing Arshi Khan. Arshi and Shilpa are again at loggerheads, while Salman Khan watches silently. 
09:15 pm: Salman Khan grills Akash Dadlani for getting maximum number of tags. He accepts that he is a pervert. Luv Tyagi confronts Hina Khan and Priyank Sharma for their one-sided love comment. Salman Khan takes a jibe on the matter. 
09:12 pm: Mouni Roy gives a chance to Akash Dadlani to improve himself. For this, he has to abstain from all the luxuries. He has to sleep on a mat and eat boiled food. Was it a joke or for real? 
09:05 pm: Mouni Roy has a fun task for the housemates. The contestants have to assign one 'paap' for a fellow contestant. First Dosh is Krodh means anger. Hiten is being called, and he names his friend Puneesh Sharma for the same. This time as well, Vikas Gupta influences Hiten's decision. For greed, Shilpa Shinde is summoned, she names Arshi Khan right back. Puneesh calls Hina Khan 'Ghamandi' without a second thought. Hina further tags Shilpa as arrogant. Hina Khan gives the 'lazy' medal to her friend Priyank Sharma. Vikas finds Akash Dadlani the most 'jealous' contestant in the house. The 'emotional' tag goes to Vikas Gupta. So is Vikas Gupta the 'Rotlu' of the show?