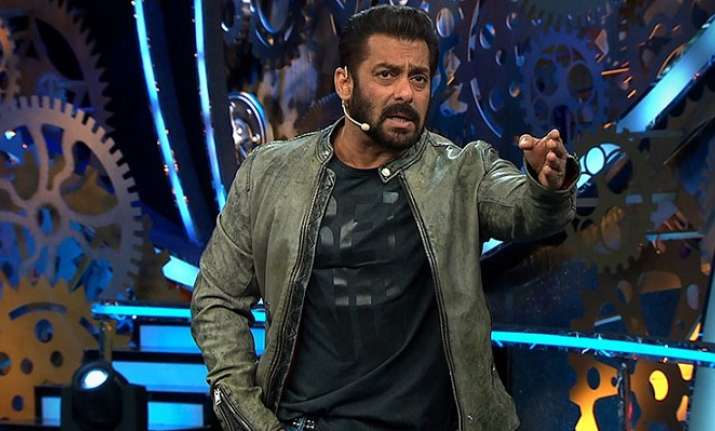 This Weekend Ka Vaar is getting fiery as Salman Khan slams Priyank Sharma and Hina Khan for bodyshaming remarks. Akash Dadlani and Puneesh Sharma's 8-week-old friendship has come to an end after the captaincy task. Hurt by Puneesh's betrayal, Akash swears that he would never do any task in the house. On the other hand, Priyank Sharma bodyshames Shilpa Shinde and Arshi Khan for their body weight. This comment didn't go well with many famous TV celebrities. Twitter blasted the ex-Splitsvilla contestant for his vile remarks on the women of the house. They also rebuked Hina Khan for not taking stopping him from making these comments. TV actor Karan Patel and Kishwer Merchant also slammed the former Yeh Rishta Kya Kehlata Hai actress for her behaviour in the house.
In the sneak peek, it was seen that host Salman Khan is lashing out at Priyank Sharma for his bodyshaming remarks on Arshi and Shilpa. Reports are also saying that Salman will leave the sets disappointed with Akash Dadlani's ruthless behaviour. Watch who will face the Salman Khan's anger this Weekend Ka Vaar.
10:15 pm: Akash Dadlani refuses to fight with Puneesh Sharma in Sultani Akhada.
09:59 pm: Salman Khan calls Puneesh and Akash in the Sultani Akhada. Who will win this time? 
09:48 pm: Salman blames Hina Khan for risking a deserving contestant just for saving her friend Luv Tyagi.
09:44 pm: Hina Khan justifies herself in the Appy Fizz task. Vikas Gupta is giving some insights about the luxury budget task. 
09:40 pm: Salman Khan digs the issue of Vikas Gupta being taunted for his sexual orientation. 
09:30 pm: Salman Khan lashes out at Hina Khan for not stopping Priyank Sharma from demeaning Shilpa and Arshi. He also appreciates Luv Tyagi for trying to stop Priyank Sharma.
09:23 pm: Salman Khan calls Priyank Shamra in the witness box. He asks him how much does his mother weigh. 'What does weight have to do with captaincy?", he asks. Priyank Sharma pleads guilty. 
09:18 pm: Salman gives a clean chit to Puneesh Sharma. Gets back at Akash Dadlani to confront about matter with Puneesh. 
09:15 pm: Salman Khan blames Hina Khan for instigating fight between Puneesh and Sapna
09:12 pm: Salman Khan clears the air that Puneesh didn't say anything in that context. It was conveyed to Sapna in the wrong manner. 
09:09 pm: Puneesh Sharma is called in the 'katghara' by host Salman Khan. 
09:08 pm: Hiten Tejwani says Puneesh is the villain. Vikas finds the Priyank Sharma culprit. Hina Khan names Vikas Gupta as the culprit of the game. Priyank and Puneesh are the villains according to majority. 
09:05 pm: Shilpa Shinde rebukes Arshi Khan for blending with members of opposite group (Hina's group). She says, "Gulaatiyaan maarti raho bas tum idhar se udhar." Vikas Gupta tries to pacify Arshi. 
09:03 pm: Sapna Choudhary, Akash Dadlani and Bandgi Kalra in Kaal Kothri.
09:00 pm: Salman Khan makes a grand entry into the Bigg Boss 11 house.