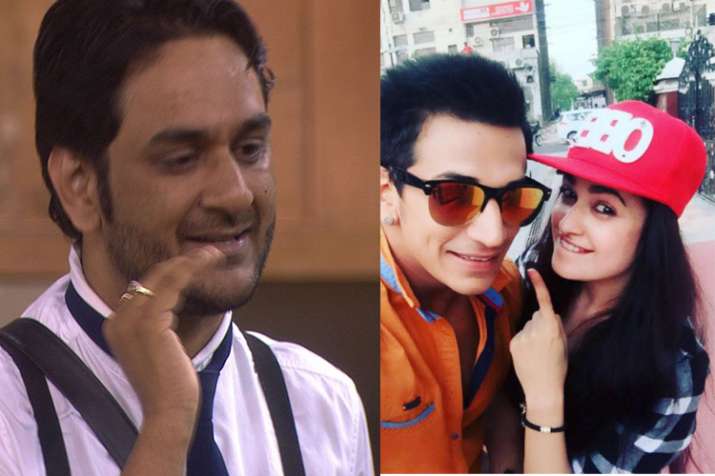 Bigg Boss 11 is the house of some bitter sweet relationships and many shocking revelations. From spilling dark secrets of co-participants to using derogatory language, people often don't get to hear pleasant things on Bigg Boss. But, this time, an interesting revelation was made by Vikas Gupta about former Bigg Boss contestants Prince Narula and Yuvika Chaudhury. In an unseen video, Vikas was seen talking to Hina Khan about Prince and Yuvika's relationship stating that both of them will get married by the end of this year or in 2018.
Vikas stated that Yuvika is his good friend and he is very happy that's he is getting married to Prince. The revelation raised many eyebrows. When Yuvika was asked about the same, she revealed to an entertainment portal that she doesn't know when is she getting married and there is nothing to keep the secret. She added that whenever if she ties the know, she'll let it know to the whole world.
Both Yuvika and Prince participated in Bigg Boss 9. Their dating rumours have been doing the rounds from quite some time, but the couple has never publicly accepted it. It is yet to be seen if there is something true to what Vikas said.
On a related note, Vikas has reportedly tried to run away from the house once again. Speculations are rife that he got upset when housemates took his name among the worst performer and tried to escape from the house and got agreed to pay Rs 2 crore penalty to Bigg Boss.