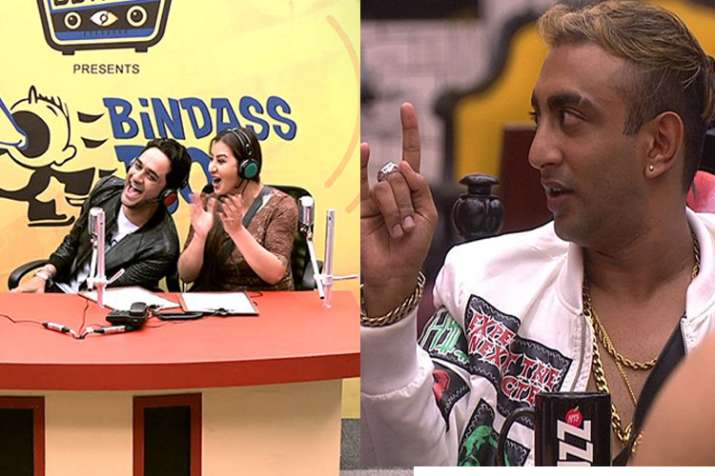 After weeks of drama and fights, Bigg Boss 11 house finally witnessed a beautiful friendship. Yes, rivals Vikas Gupta and Shilpa Shinde have patched up in the last episode. The sweet conversation between the two contestants was a welcoming change for the viewers. Yesterday, after Sabyasachi Satpathy left the house, the lady was crying hard. She was sitting under the table trying to hide her tears from the camera. Vikas spotted her and what followed was a sweet conversation.
Vikas consoled the lady saying that she is very strong, and he respects her a lot. He added that he salutes her and wanted to see her the same way when she used to tease him. The lady was moved and asked Vikas not to change his behaviour towards her. Both the contestants promised that they will always be good to each other.
Though, viewers might be celebrating after watching the episode, but seems like Akash Dadlani is unhappy and confused with it. In the upcoming episode, the rapper will be seen questioning if Vikas and Shilpa have planned the strategy for the show.
This can be the starting of a new fight between Akash and Vikas.
Well, it is yet to be seen if Vikas and Shilpa manage to keep their promises. What is going to be the effect of their new friendship on the other contestants? People will get to know this in coming days.