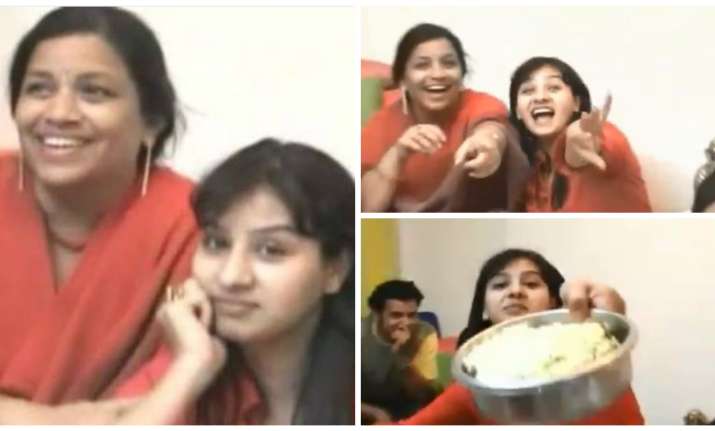 Love her or hate her but you can't ignore her. Yes, that's Shilpa Shinde in Bigg Boss 11. The actress who faced backlash at the beginning for her spat with Vikas Gupta later came into good books of viewers when she started playing victim card. Now again after Hiten Tejwani's elimination, Shilpa is being targeted by some over social media.
Shilpa who has become 'flipper' of season 11 for her constantly changing equations and friendships inside the house is garnering huge support from friends within TV fraternity and fans. We got our hands on an unseen clip of Shilpa Shinde in which she can be seen having A house party with some of her co-workers. The video was shared by Shilpa's co-star Ujjwal Rana who also wrote a long post along with the clip. Rana lashed out at her haters stating that Shilpa is her real self in the house.  
In the video, Shilpa can be seen commenting on papad and raita on the food table while everyone is laughing at her antics. At one moment, she also shows her foot to the camera and then hides her face when the camera zooms in. ''People say... she is fake...problematic...flip...unconcern...unprofessional...People who know her... she is kind hearted, emotional,strong, self respected…Professional, concern to her surroundings...real fighter... and above all...a good human being,'' he wrote.
Ujjawal shared the screen with Shilpa in a DD National show Meher which aired during 2004. We can also spot actress Shielly Shukla, Chetanya Adib and Chandan K Anand in the clip. 
On a related note, in 22nd December episode of Bigg Boss 11, Vikas Gupta and Akash Dadlani got engaged in a physical tussle. We also witnessed a rare moment of friendship between arch rivals Hina Khan and Shilpa.
For all latest updates, keep checking our Facebook page