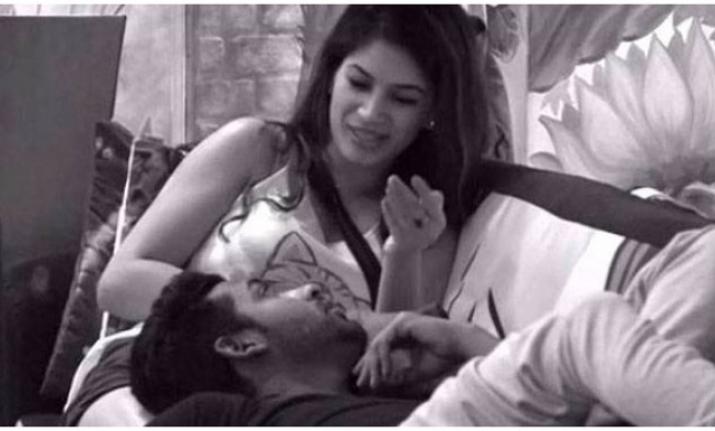 Bigg Boss 11 is in the limelight for many reasons one among them being Puneesh Sharma and Bandgi Kalra's PDA. Both the contestants were often seen kissing each other and sneaking into washroom. The romance between the two have transformed from cute to gross. Lately, it was reported that Bandgi has been thrown out of her residence in Mumbai and her father has been hospitalised after watching her getting cosy with Puneesh on national TV. Now, Bandgi's brother Vasu Kalra has refuted the rumours and stated that his sister's relationship with Puneesh is just for the show.
Vasu in an interview to Times of India stated that his father is perfectly fine and he didn't even visited the doctor. Thus, news of him being hospitalised is fake. Talking about Bandgi's relationship with Puneesh, he said that according to him it is just her strategy to survive in the house and her relationship with Puneesh is just for a game. He added that he is proud of his sister.
Times of India quoted Vasu as saying, "If you see in the first episode itself, you will see how Bandagi had told that they will fake their relationship and that's exactly what she is doing. Yes we will not be happy with her relationship with Puneesh if real, but we can't judge her right now. We will talk to her and get a clarity once she's back. Our family members are not all disturbed."
This is known to all that Bandgi's ex Dennis Nagpal broke up with her after watching her getting intimate with Puneesh. Vasu stated that he talked to Dennis and asked him to be patient, but he overreacted.