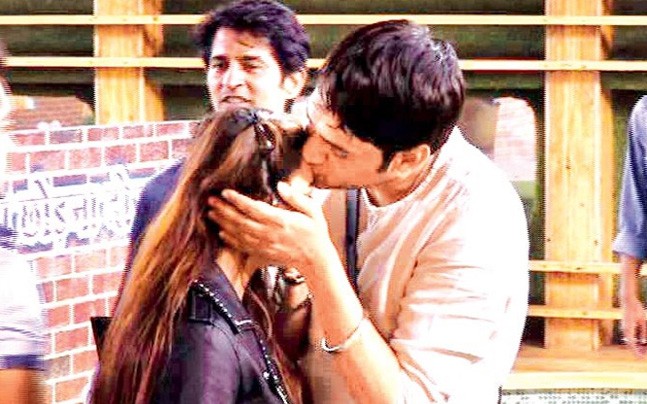 Bigg Boss 11 fans are not unaware of the animosity between Vikas Gupta and Shilpa Shinde. This season has seen many friends turning foes but Vikas-Shilpa were the ones who brought their enmity inside the house even before the beginning of the season. During the first five weeks, Shilpa made Vikas's stay in the house worse than hell. But as the season progressed, the duo joined hands and turned out to be good friends. But looking at Vikas's recent antics, we can't say if this friendship is real or another stunt by him to sustain in the house.
Shilpa Shinde's brother who's currently in the house as Padosi, spills beans on his sister's friendship with her former-arch rival Vikas Gupta to T2Online.com. He said that it's too early to judge if they both have truly forgotten their differences.
"I am happy that the issues have been addressed. He is into the game and he has his own definition of friendship inside the house. So let time decide how Shilpa and Vikas turn out as friends in the long run," he said.
Earlier, there were reports that Vikas Gupta and Shilpa Shinde will tie the knot inside the house in a pretence wedding. But, Ashutosh laughed them off dubbing them as rumours.
"Please stop watching those videos on YouTube, whose makers just want views and hits.... But the news was hilarious. I also heard someone saying that there will be a task in the house where Shilpa and Vikas will be enacting bride and bridegroom, whereas rest of the housemates will be baraatis.... If something like that happens, then it will be fun to watch," he added.
Ashutosh also feels that Vikas Gupta is the biggest competition for Shilpa Shinde in the house. He said, "At this stage, everyone is strong. But Vikas Gupta and Hina Khan are Shilpa's biggest competitions."