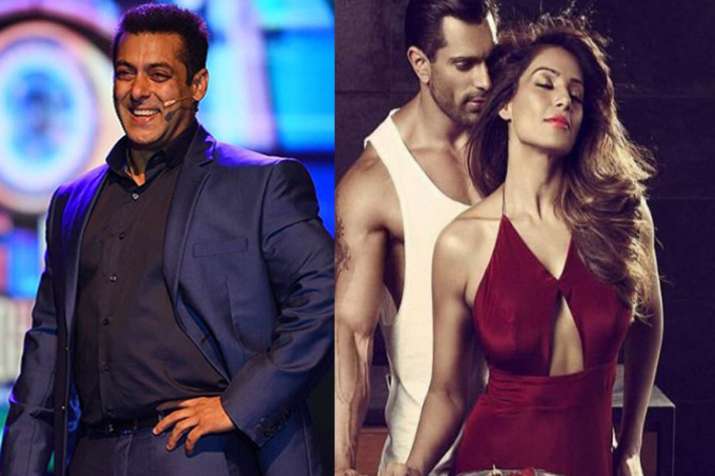 Superstar Salman Khan is many times seen scolding Bigg Boss 11 contestants for their behaviour and it goes without saying that not only housemates but even makers listen to what superstar says. If latest reports are to be believed, the actor has asked the makers to remove the standees of condom ad featuring Bipasha Basu and Karan Singh Grover from the house. He feels that Bigg Boss 11 is a family show and is also watched by children.
Apparently, makers have agreed to remove the standees. This is known to all that the advertisement's pop up also comes when the show is aired. It is yet to be seen if even that will be pulled off air.
Ironically, Puneesh Sharma and Bandgi Kalra have already crossed limits on the show. From kissing on the national TV to sneaking into washroom to get cosy, the romance of the duo has turned from cute to gross. Thus, removing a condom won't make difference to the viewers.
Salman has always skipped kissing scenes in his films. Thus, he is trying to keep Bigg Boss 11 clean. This season can be called as one of the most controversial seasons of the season. From taking nasty things about female contestants to slut-shamming them, the show is in limelight for all wrong reasons.
This week, Puneesh, Bandgi and Luv Tyagi have been nominated.