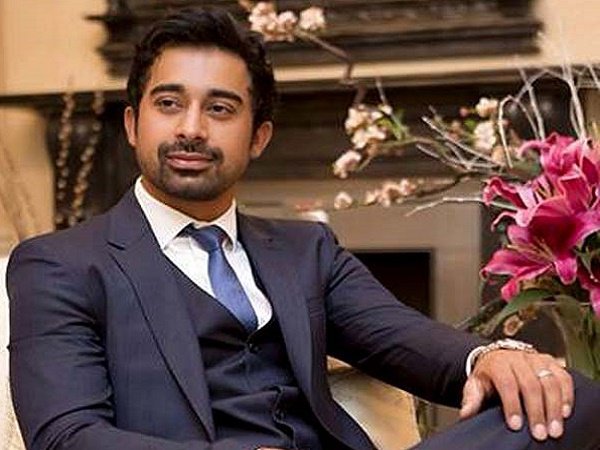 After, Akash Dadlani and Benafsha Soonawalla have locked horns in the Bigg Boss 11 house. Benafsha's boyfriend Varun Sood has already reacted on the issue by lashing out at Akash. Varun, in his statement said that he will make the rapper's life hell once he comes out of the BB 11 house. Now, MTV Splitsvillla host Rannvijay Singha has extended his support to Benafsha while slamming Akash. Rannvijay took to social media and urged people to vote and save Benafsha from elimination.
Taking to his Instagram account, Rannvijay Singha shared a photo of himself and Benafsha requesting people to support her. 
"We are with you @benafshasoonawalla, any man who says such bad things about women should be ashamed of himself and should be dealt with properly. To save Benafsha and to keep her in the #bigboss house,vote for her. To vote download the Voot app. #benwearewithyou", he wrote. In Benafsha Vs Akash fight, check out how Rannvijay has reacted on the issue.
However, members of the social media didn't agree with the telly actor at all and said that they would never vote for Benafsha calling her "psycho" and "mad girl".
In fact, people came out in support of Akash and Shilpa, "Supporting ben is not any act of feminism its just stupidity she just trying hard to stay in BB n she is fake whatever I support Akash n Shilpa", a user wrote.
"Rannvijay don't spoil ur repo and don't support Ben and priyank they are the worst person in bb11 disgusting", said another.
Earlier Rannvjay also spoke about Priyank Sharma, who received several warnings from Bigg Boss from breaking house rules. "Sometimes in life you do things just because you are young. But if it is done for the right reason and if you have the courage to take the repercussion then it is ok", he was quoted as saying.
For more entertainment news and updates, follow our Facebook page