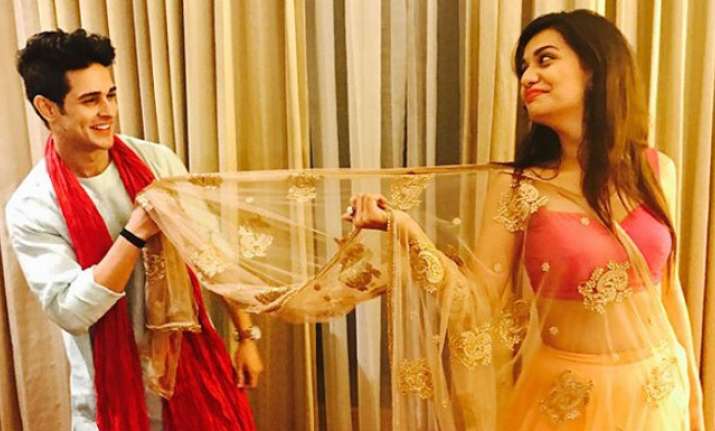 Everything turned topsy turvy between the couple Priyank Sharma and Divya Agarwal, after one of the episodes on Bigg Boss 11 showed Priyank getting too close to Benafsha Soonawalla. This week, Bigg Boss saw unexpected turn of events when Priyank and Benafsha were heard talking about the 'growing attraction' between them. On 8th November, Ben was seen asking Priyank what's going on between them. Even, Priyank was seen getting jealous of Ben's closeness to Luv, which was suggestive of more than just friendship. Following this, Priyank Sharma's girlfriend Divya Agarwal called it quits with him.
In an interview with IBtimes, Divya spoke her heart about what she thought about Priyank and Benafsha crossing limits in friendship. She also cleared that she is not comfortable seeing them so close on TV. The reality TV celebrity also lauded Hiten Tejwani and Vikas Gupta for maintaining dignity on the show.
She said, ""I don't want to be called one of Priyank Sharma's girlfriends. Whatever he saying or doing in the Bigg Boss house currently makes it clear that he has atleast 4/5 girls in his life. If he is so confused about us and calls our relationship just a connection that he made in Splitsvilla, then it is better we are not together. That's the reason I've decided to end this relationship."
In a recent Instagram story, Divya Agarwal wrote that she is no mood to forgive Priyank Sharma. In the interview itself, she cleared that she's not the kind of girl who can see her boyfriend getting cosy to another girl on national TV.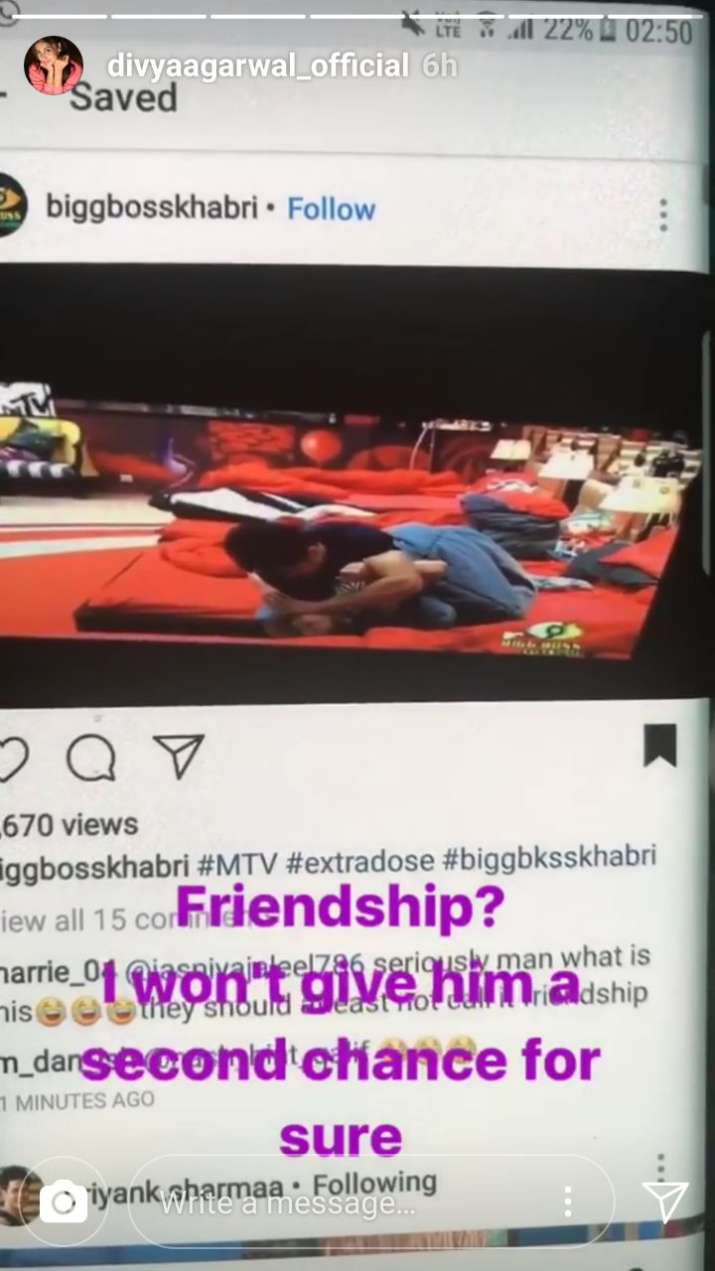 An Instagram page Bigg Boss Khabri posted a video showing Benafsha and Priyank getting too cosy with each other. Divya saw the video and posted it in her Instagram story saying 'Friendship? I won't give him a second chance for sure.'
Divya also revealed that Benafsha's boyfriend Varun Sood is also upset over their growing flirtatious behaviour in the Bigg Boss house. However, on Friday, Varun told in an Instagram live that he trusts Ben and will be waiting for her to come with a winning trophy.
Talking about wild card entry, Divya says that she isn't interested in going inside the house as she feels it is the worst show ever. She would, however, like to visit the house once to clear things with Priyank. She also lashed out at Benafsha for being inconsiderate about someone's relationship status. She accused that despite knowing Priyank and her relationship, she's allowing him to behave romantically with her.