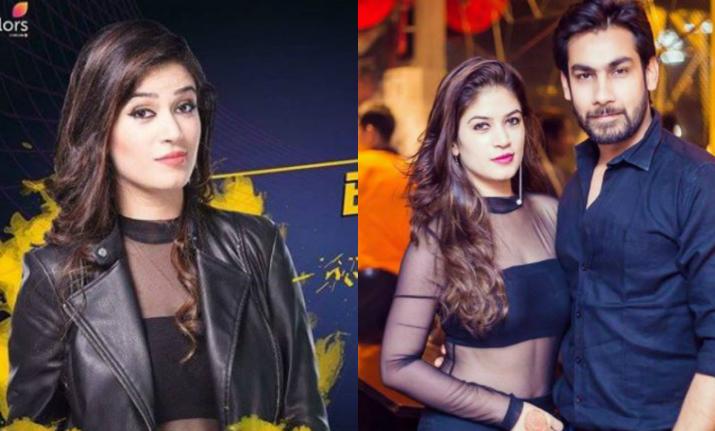 Puneesh Sharma and Bandgi Kalra are the "lovebirds" of Bigg Boss 11. The duo is often seen flirting with each other while holding hands and kissing. Now, in a latest development Bandgi's boyfriend Dennis Nagpal has announced break-up with her. Dennis, who is the co-director and a member of creative team of the Salman Khan hosted show, took to social media and announced his break-up with Bandgi saying she didn't deserve him. This shocking news comes just few days after Puneesh advised Bandgi to leave her boyfriend.
Taking to his Instagram account, Dennis Nagpal said, ""I have removed all pictures with bandgikalra. Please don't ask why I don't have pictures if we were dating. P.S: She never deserved me".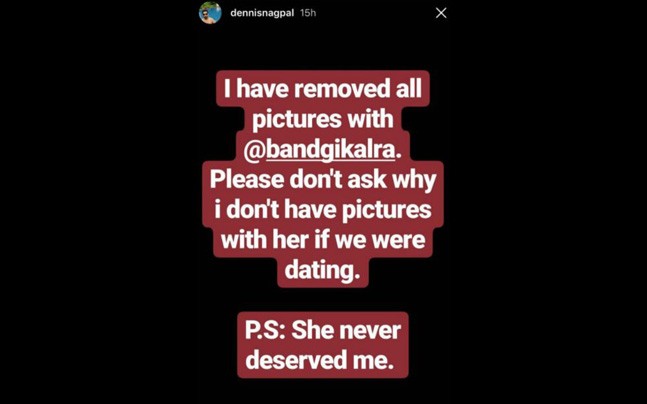 Dennis's Instagram was full of Bandgi's pictures but now, he has deleted all of them. Looks like, he must have seen everything on Bigg Boss- right from Bandgi and Puneesh cuddling together to exchanging romantic glances. Hence, he has now called it quits.
However, Bandgi Kalra's Instagram account is still filled with good old pictures of herself with now ex-bf Dennis. They were very much into each other and frequently shared their romantic pictures. But, now everything is over between them and we bet if Bandgi has any idea about it as she is locked inside the Bigg Boss house.
Will Bandgi find out the shocking news today? Well, for that you need to watch Bigg Boss 11 tonight at Weekend Va Vaar episode with Salman Khan at 9 p m.
For more entertainment news and updates, follow our Facebook page