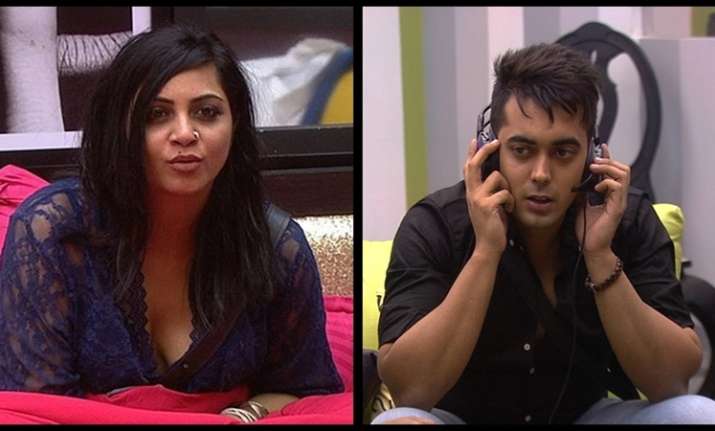 After the luxury budget task Mission BB 11, contestants started their blame game.  Now it was time for the contestants to face the punishment for the failure of the task.
Bigg Boss announced the name of Benafsha Soonawala for punishment as she pulled Akash Dadlani's hair during their fight. While, it was instructed by the Bigg Boss to announce the name of two other housemates for punishment with their mutual consent.
The members of the house failed to decide the name of the two other contestants for the punishment.
Later, Bigg Boss ordered the three eligible captaincy candidates Bandgi, Sabaysachi and Akash to announce the name of the two contestants for punishment.
Akash, Sabaysachi and Bandgi announced names of Hina, Hiten and Benafsha for the punishment. And all three of them were sent to the jail.
After Hina's name was announced for the punishment Arshi mocked Hina while Benafsha was busy taunting Akash.
Meanwhile, Vikas asked Arshi to trouble Luv and not let him sleep. Following the instructions of Vikas, Arshi kept troubling Luv. And Vikas teasing luv called him a bouncer.
While at the show Arshi complaint Luv of staring at her cleavage. Complaining about Hina to Vikas, Arshi said that she will beat up her once she is out of the house.