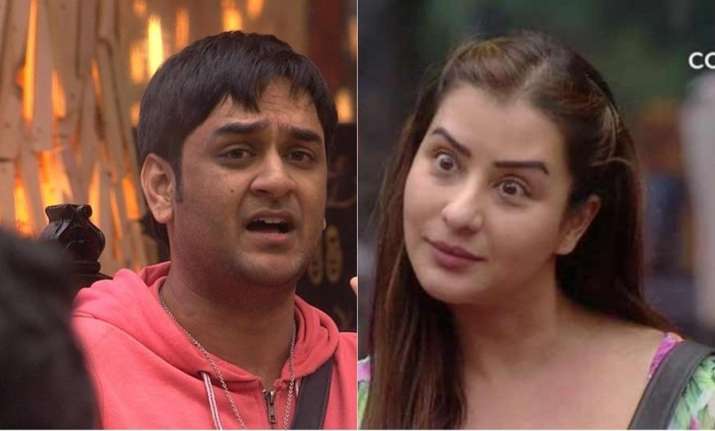 The Friday episode of Bigg Boss 11 was all about fights, competition and some urine. Yes, you heard that right! While urinating in public is illegal and gross, Puneesh Sharma peed his pants in the BB 11 house. It so happened that Hiten Tejwani and Puneesh joined Benafsha Soonawalla for this week's captaincy competition. The captaincy contenders were asked to sit on cycle and move around while drinking a glass of water each at regular intervals. 
As the task moves ahead, the contestants get tired and want to use the bathroom. It was at this point that Puneesh pees his pants while Hina Khan calls it gross. Meanwhile, Benafsha gives up the task saying that she can't do such nasty things in front of National TV. So, Hiten and Puneesh are now competing against each other to become the next captain of Bigg Boss season 11.
Amid the captaincy task, the fight between Shilpa Shinde and Vikas Gupta continues. As soon as Vikas comes out of jail all tired and sleepy, Shilpa once again starts it off by irritating him. At this point, sleep deprived Vikas begs Shilpa to let her sleep and requests her to show some mercy.
Akash Dadlani, on the hand, gets extremely angry at his Bigg Boss inmates since they don't choose him as one of the contenders for captaincy. The rapper is seen walking out from the discussion while shouting that he was indeed one of the best performers of the luxury budget task and, should have been given a chance to compete in the fight for captaincy.
For more entertainment news and updates, follow our Facebook page