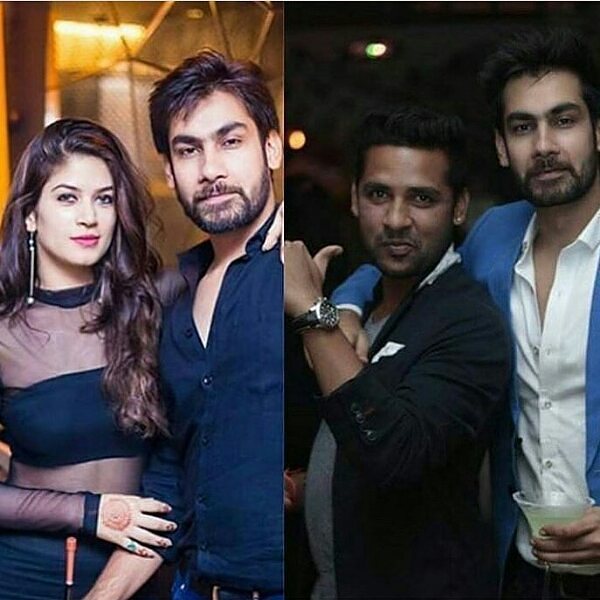 One of the popular TV reality shows, Bigg Boss 11 has every element to hook the viewers. Contestants indulged in verbal spat and physical violence right from its first episode. The show also has a love angle as Bandgi Kalra and Puneesh Sharma are often seen sharing some adorable moments. This is known to all that Bandgi's beau Denis Nagpal recently announced his break up on Instagram. Now, a picture of Puneesh with Denis is doing the rounds on social media that has raised many eyebrows.
During the show, Bandgi was many times seen talking about her beau to Puneesh and in the latest interview Denis has revealed that he was hurt with Bandgi's actions and before the lady entered the BB house, they were planning to get married. Though, people are liking Bandgi and Puneesh together, but it seems that both of them are faking their relationship just to be on the show.
Well, evicted contestant Sshivani Durga has also said that both the contestants are acting to be in love so that they could be on the show for long. It goes without saying that contestants can hide nothing in Bigg Boss house. So, viewers will surely get to know in the coming time if Puneesh and Bandgi have something for each other.