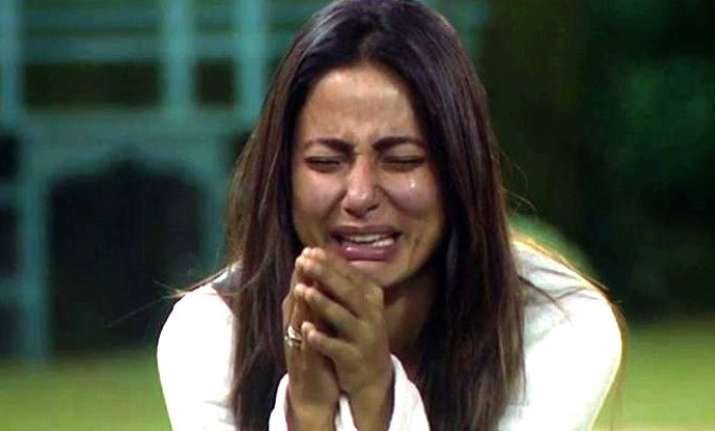 Bigg Boss 11 contestant Hina Khan is garnering hatred on social media for some obvious reasons. From speaking lies to saying nasty things to female contestants, the lady has completely diluted her 'sanskari' bahu image. This is known to all that yesterday, when the first day of luxury budget task got over, the lady challenged other team to do whatever they want as she is not the one to cry. Thus, people on social media got another reason to troll Hina.
From Adalat task to nominations, the actress was many times seen crying in front of the camera. Thus, Twitterati have dug out some clips of Hina and now people are making fun of her for some obvious reasons.
Hina : Hum rone walo me se nahi hai...
Hahahahahahahahaha 😂😂😂😂😂😂😂😂😂😂😂😂😂😂😂😂😂
JOKE OF THE SEASON😂😂 #BB11 @eyehinakhan pic.twitter.com/28VAI8H9Am

— alia. (@xfangirlx___) November 28, 2017
Not only commoners but celebs are also slamming Hina for her behaviour. Recently, Karan Patel slammed the lady calling her fake. Ex-Bigg Boss contestant Rupali Ganguly also lashed out at her asking how someone with beautiful face can be an ugly person?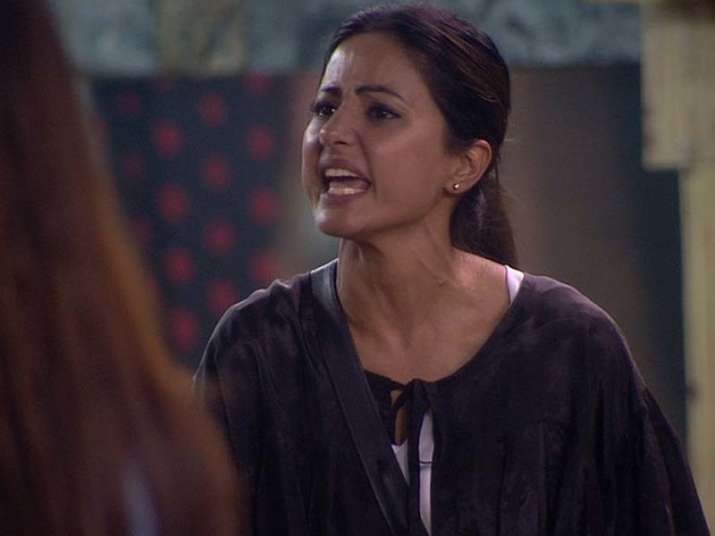 Hina has many times spoken lies on the show and the videos exposing her went viral on social media. She has instigated many fights and even Salman Khan pointed her mistakes. But, the lady thinks that Shilpa Shinde is being favoured by the makers.
What u see here are #Facts and are not #Disrespect to Anyone. And for those over educated illetrates, what u see here is called #TheTruth and #NotTrolling so just because u dont have a strong comeback dont make it an issue about Respect. ... https://t.co/WgsVNDP8eT

— Karan Patel (@TheKaranPatel) November 26, 2017
It is yet to be seen if Hina manages to win hearts in the upcoming episodes. On a related note, this week, Puneesh Sharma, Bandgi Kalra and Luv Tyagi have been nominated.