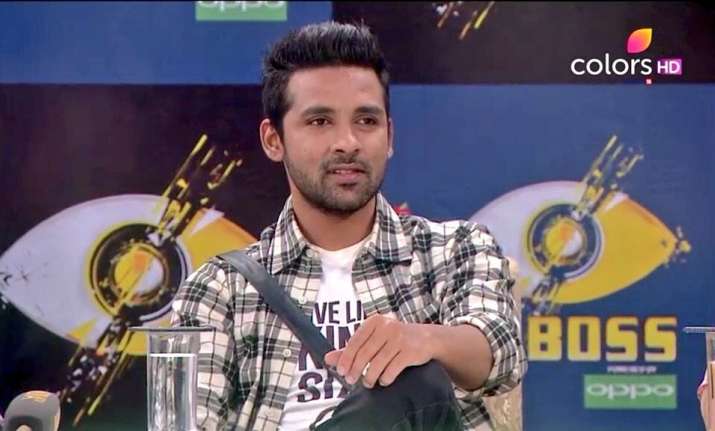 This boy came a long way and showed the real 'Delhi ka Tora' in the Bigg Boss house.  Puneesh Sharma, the self-proclaimed playboy may have come to the Bigg Boss house as a commoner, but he will go out of the house as a hero. He has had quite a journey inside the Bigg Boss 11 house. This we can say after watching his audition video before entering the Salman Khan hosted show. 
Who is Puneesh Sharma?
Puneesh, 33, hails from Gurugram and is the co-owner of Delhi's popular Playboy club. On 1 October 2017, Shilpa entered the controversial house along with many fellow commoners as well as celebrities. Throughout the Bigg Boss, the attitude that Puneesh carried is commendable. Many are baffled by how well he has played the game throughout and many believe, he deserves his spot in the finale week.
Highlights of Puneesh Sharma's Bigg Boss 11 journey
Out of the remaining contestants inside the house, three are celebrities while only one is a commoner. Hina and Shilpa are TV queens while Vikas is a producer who has worked on some popular shows. It is only Puneesh, who despite being a commoner, has gained followers after coming to the show and has reached this far. This is quite an achievement in itself. Let's have a look at his journey:
From friendships and romance to some pretty intense fights, Puneesh Sharma has seen it all in the #BB11 house. What is your favourite part of his entertaining journey? #BB11Rewind pic.twitter.com/rs8yRaC8ve

— COLORS (@ColorsTV) January 8, 2018
The tasks are very important in the Bigg Boss house as it helps the contestants to become captains as well as get immunity from a week's elimination. Puneesh was a master when it comes to the tasks. He even went to the extent of peeing on national television for a task which he won.
"Press Conference"#ShilpaShinde was Attacked by TRIO #Bhagoda #Chhipkali & #Taklani#PuneeshSharma was on roll & Single handily Decimated All allegations
Very little was shown in Episode, Points compiled from main conference#BB11 Share to Next Level #BiggBoss11 @ShindeShilpaS pic.twitter.com/ho3dBzJms1

— HerdHUSH (@HerdHUSH) January 10, 2018
How can we talk about Puneesh Sharma and forget about Bandagi Kalra- his lady love? The brewing love affair between Puneesh Sharma and Bandgi Kalra was a hot controversy in the Bigg Boss house. Their PDA-filled nights left many shocked and shy. It was revealed that Puneesh was married and had a baby. However, Puneesh stated that he is getting divorced from his wife and that he does not have a baby.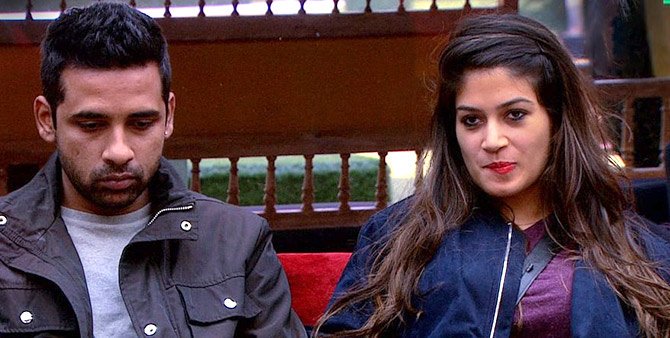 Puneesh was the closest to Akash Dadlani and their bromance was one of the highlights of the show. They were so close that at Puneesh's request, Akash chopped his hair off. However, now after Akash left, Puneesh is having a bonding with Shilpa Shinde. 
The Bigg Boss 11 finale is all set to telecast on Sunday from 9 pm onwards at Colors TV and Puneesh Sharma is undoubtedly one of the strongest contenders to win the show. Do you think Puneesh will be able to defeat Hina Khan, Vikas Gupta and Shilpa Shinde and be the another Manveer Gurjar? 
​