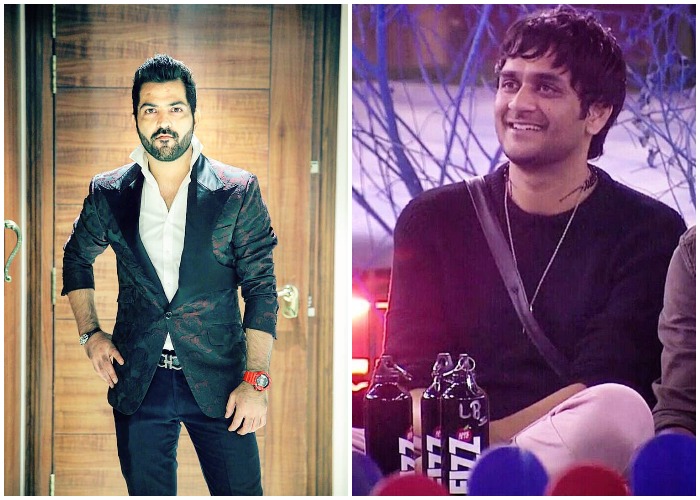 So finally the top contenders of Bigg Boss season 11 are her. Post the mid-week eviction last night, Bigg Boss 11 has now gotten its top four contestants in Hina Khan, Shilpa Shinde, Vikas Gupta and Puneesh Sharma. Three celebrities and one commoner have made it to the grand finale of Bigg Boss 11. Everyone including the TV celebrities has picked their sides, with most of them rooting for TV producer Vikas Gupta. Last year, Manu Punjabi took the biggest risk in the season by walking out of the game with a bag full of Rs 10 lakh. This year, Manu has been following the popular reality show keenly and is rooting for his producer friend Vikas Gupta.
In an interview with Indian Express, Manu Punjabi has openly expressed that he wants Vikas Gupta to do the same. He said, "Vikas has been the true mastermind in the game. I really wanted him to win but with Shilpa and Hina against him, it looks a little difficult for him. This is why I feel he should be the one, who steps out with the money bag. That way he will end his journey in the show on his own terms. He has used his mind throughout and without an iota of doubt, he should go ahead and not worry about what his fans would think. That way he will prove, he is indeed the mastermind of Bigg Boss 11."
When Manu Punjabi was asked how difficult was the decision for him, he said, "You realise it during your stint in the game. It is not about whether the other finalists are more popular than you, it is about how you have been perceived in the game. During the course, you tend to take decisions that might have been good for the game but fans would not have taken it in the right spirit. So this is the payback time for your honesty and mind games."
He added, "Also it is not about the money ever but about taking a respectful exit. Every game has just one winner and there is no value of the people who come second and third. Doesn't make sense to just hold Salman Khan's hand and stand on the podium."
Manu Punjabi also lent his piece of mind on the ongoing season. He quippd, "I really don't want to compare as the level of torture is different for everyone (laughs). But I liked Vikas in the show as he has fought his way in the journey and stood up against everyone whenever needed. We both had a similar journey and I want him to win. Though I feel Shilpa will take home the trophy as she has really played a beautiful game. I salute her for her patience and the way she smilingly crossed the 100 days in the house."
Talking about the best performers in the game, he said, "Akash was a great contributor in the game. It takes guts to show such dumbness on screen and become the butt of all jokes. Shilpa, Hina and Vikas of course for all their efforts. I even liked Priyank Sharma and Arshi Khan. These are the people who made the show. I am really surprised to see Puneesh still in the game, he moved up solely by clinging to others."
Bigg Boss 11 Grand Finale is schedule for January 14. Let's see who walks out of the house with the winning trophy. Who do you think is the most deserving winner for Bigg Boss season 11?