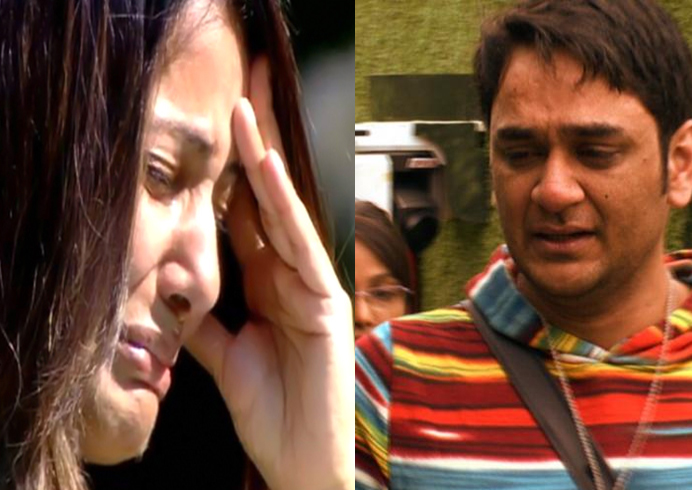 Bigg Boss 11 ex-contestants Vikas Gupta and Hina Khan mourned the death of their ardent fan Divya, a day back. Vikas and Hina also wrote a heart touching message on their Twitter account mourning the death of their fan Divya, who died in coma.
Vikas expressed his pain for Divya and said that he is extremely saddened by the demise of his fan. In an interview with SpotboyE.com, Vikas also revealed his desire to meet Divya's family. 
Talking about the sad news of Divya's demise Vikas said, '' I got to know from fans on Twitter that Divya is no more. Sometimes what happens is that we don't know everything because we have never met each other. We interact through Ids which have been created on social media.''
Expressing his sorrow, Vikas further said, ''We do not have direct communication with fans. But the fact that she will not be there anymore for re-tweeting, supporting, giving her opinions and discussing the issues that matters in my life is unbelievable. I really feel bad.''
Vikas also expressed his desire to meet Divya's family. 
RIP Divya !!!

— Vikas Gupta (@lostboy54) February 18, 2018
Meanwhile, Hina expressing her grief for her fan Divya wrote, ''It's hard to forget someone who gave u so much to remember..fought for u,loved u,laughed with u,cried with u@lostboy54 .. you will b missed @Divya19913128 #RIP.''
It's hard to forget someone who gave u so much to remember..fought for u,loved u,laughed with u,cried with u😒@lostboy54 .. you will b missed @Divya19913128 #RIP https://t.co/QnHeRy1EWL

— HINA KHAN (@eyehinakhan) February 18, 2018
Hina's rumoured boyfriend Rocky Jaiswal tweeted, ''May her soul Rest in Peace ! Condolences to the family n friends , may God give them strength. @Divya19913128 u will be missed !''
May her soul Rest in Peace !
Condolences to the family n friends , may God give them strength.@Divya19913128 u will be missed ! https://t.co/AKHKHjGHtm

— ROCKY (@JJROCKXX) February 18, 2018