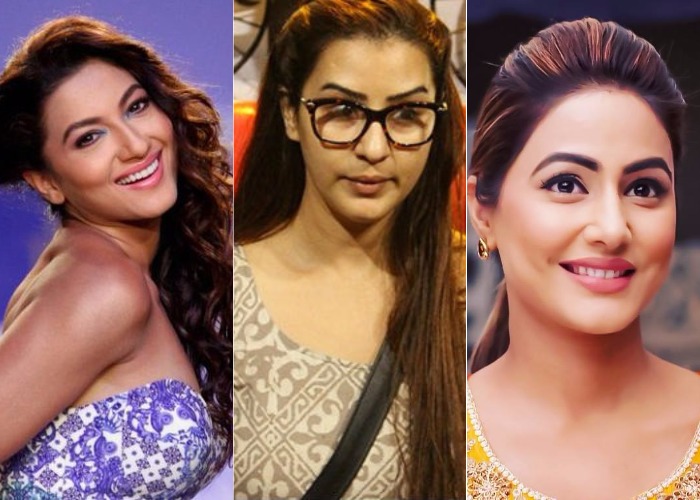 Thursday's episode started with Sshivani Durga trying paranormal rituals on Shilpa Shinde. Though the episode began on a lighter and humorous note, it grew tense as the time passed by. In one of the scene, Shilpa Shinde was called in the confession room to read out the day's task to rest of the housemate. The first task was for Hina Khan, Arshi Khan and Puneesh. As told, Shinde reads Bigg Boss' diktat aloud to the housemates. As Shilpa Shinde is not well-versed with English, housemate found it difficult to understand. But as the task involved Hina Khan, she insisted to read the task on her own for once. To this, Shilpa refused saying that she isn't allowed to do that. 
Shilpa Shinde's continuous refusal irritated Hina Khan, who lost her calm and indulged in a brawl with the former. She mocks Shilpa for not knowing how to read and then refusing her to read herself. The heated argument settled down quickly as Hina fled the scene. 
On Friday, the ex-Bigg Boss winner Gauhar Khan took to Twitter to express her disappointment over Hina Khan's ruthless remarks over Shilpa's English. She took Shinde's side in the entire fight. She wrote: 
'Kya padhna naa aana koi buri baat hai??? Agar aapko angrezi nahi aati are u uneducated ?? Hmmmmmmmm.'
Kya padhna naa aana koi buri baat hai??? Agar aapko angrezi nahi aati are u uneducated ?? Hmmmmmmmm 👎

— Gauahar Khan (@GAUAHAR_KHAN) October 5, 2017
It is just the fourth day in the Bigg Boss 11 house and the groupism can be seen right from the beginning. Going by the last few episodes, it seems like the entire season is going to be about Shilpa and Arshi vs. Housemates. The housemates are planted against Shilpa Shinde and Arshi Khan. The coming episodes will see many new alliances and fallouts. To get more updates on Bigg Boss 11, stay tuned with us. 
Bigg Boss 11 airs on Colors TV at 10:30 pm from Monday to Friday and 9:00 pm on Saturday and Sunday. This week, Shilpa Shinde, Arshi Khan, Jyoti Kumari, Bandgi Kalra and Zubair are nominated for eviction.