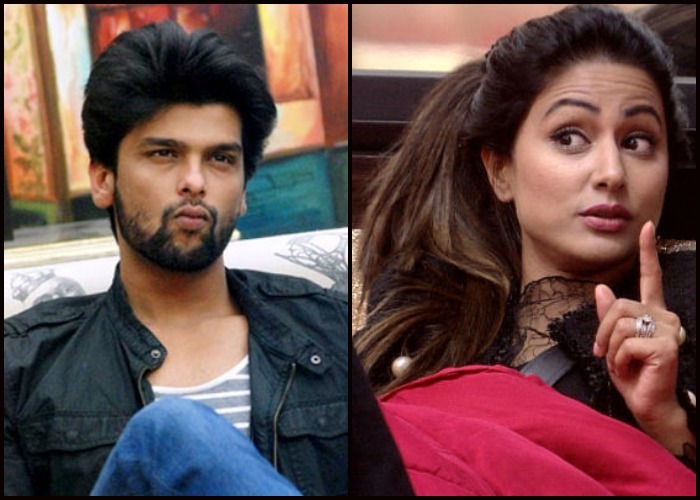 Hina Khan has been facing a lot of flak for her stint in the reality show Bigg Boss 11. The actress has time and again, given opportunities for people to point fingers at her. Among many controversies created by her, one was backed by none other than the ex-contestant Kushal Tandon. Last week, she created a ruckus in the house on learning that Shilpa Shinde uses tap water to prepare the food. While many celebrities lashed out at her for imprudent behaviour, Kushal Tandon backed her argument citing the health hazards of tap water.

Now, the actor has cleared the air on Twitter that he doesn't back Hina Khan or any other contestant in the house, for that matter. He only stood by her for her 'RO water' issue. Instead, he supports Salman Khan who has to go through all this drama of the show every weekend.
Last week, he backed Hina Khan's tap water issue on Twitter and wrote:
Maturing is realising how many things don't require your comments, hence I don't comment on Bigg Boss. Having said that, today I had too for human reason, m not here to judge anybody but all those who are saying Hina Khan has huge problem for not using filtered but tap water for food is a big big cry... common this was genuine.. m sure people who are saying that it's not a big deal m sure they themself must be washing hands from a bisleri water from production cost. PS lonavala water is salty and red, so the same water which comes ur washroom comes in ur kitchen too. So guys take a chill pill and give that girl a break.
Karan Patel, Kishwer Merchant, Sneha Wagh and VJ Andy were among the celebrities who bashed Hina Khan for her comment.