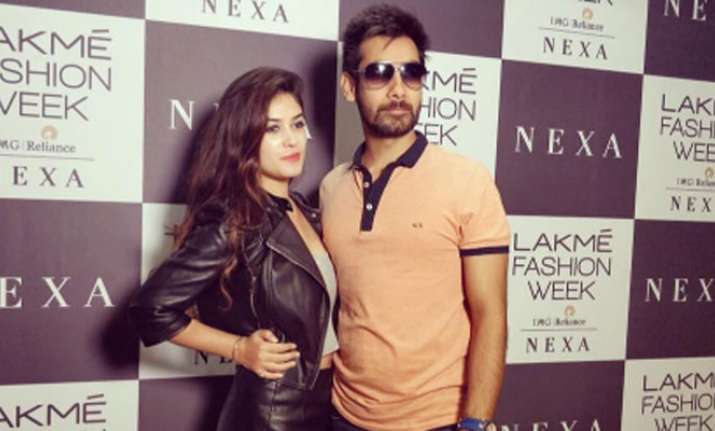 Bandgi Kalra's growing closeness with Puneesh Sharma is one of the hot topics of Bigg Boss 11.  From getting cosy under the sheets to flirting shamelessly, the lovebirds have crossed all their limits on National Television. In Sunday's Weekend Ka Vaar episode, Bandgi not only opened up on her love for Puneesh but also slammed her boyfriend Dennis Nagpal. The Delhi girl was seen crying and saying that she left her boyfriend as he wanted to share her with his friends. Now, Dennis has decided to speak on the issue, which he says is just "too disturbing and untrue".
In an interview with BollywoodLife, Dennis, who is the creative head of Bigg Boss said ""It's f*cking ridiculous. I don't know how. The thing is if you don't want to be with me, don't deal with me, but why are you insulting me on national TV, and saying things that are not even true".
Furthermore, he said he's not very possessive, but decently possessive so saying things like he used to make her sleep with his friends is ridiculous. "I used to get uncomfortable when someone used to touch her in a party. So going to this extent, I really don't know what has happened to her and why is she saying all these things," Dennis further added.
In one of the latest news, buzz had it that Bandgi Kalra girl refused to do a condom ad as she didn't want her parents to feel upset or offended.
For more entertainment news and updates, follow our Facebook page