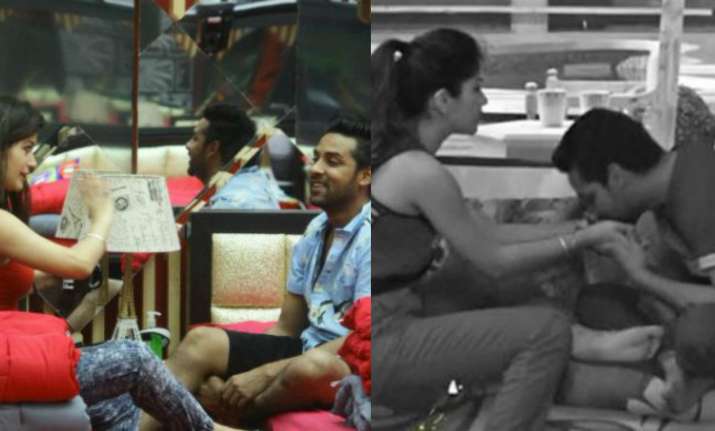 Bigg Boss 11 is no different from its previous seasons. This year too, the episodes are peppered with controversies and drama such as peeing in the plastic bag, escaping from house and faking love. Yes you read that right! Soon after the beginning of season 11, we saw budding relationship of Puneesh and Bandgi. While many thought their relationship to be a genuine one, there is a proof which says it is a mere drama.
Bandgi and Puneesh who are lovebirds of this season caught viewers' attention after they got cosy inside a blanket and locked lips. This ultimately led Bandgi's 'ex-boyfriend' and Puneesh's friend Dennis Nagpal to announce break-up. Even Salman Khan in November 11 Weekend Ka Vaar lashed out at the duo and said that they should be careful about how they behave in presence of cameras. But all this chaos created by Puneesh and Bandgi is fake with the only intention to be in the limelight.
In a video shared by The Khabri on its Twitter handle, we can see Bandgi and Puneesh planning to show their love in front of viewers. Bandgi says that they need to show more love scenes to which Puneesh replies that they have nothing to do except that. This clip would surely disappoint those who thought Bigg Boss 11 would be breeding ground for the duo's love. However, the one who will be happiest after seeing this video is definitely Dennis Nagpal.