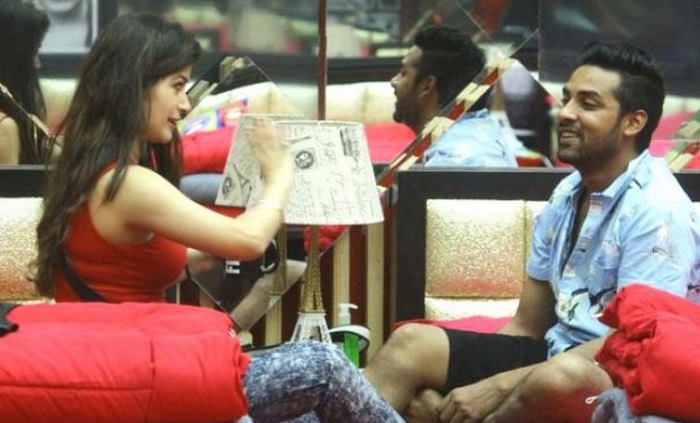 If you follow Bigg Boss 11 regularly, then you must know that friends and relatives of the remaining contestants in the house have moved in their neighbourhood. Evicted contestant and Puneesh Sharma's girlfriend Bandgi Kalra also made a comeback in the house in a special segment called 'Ghar Aye Gharwale'. Puneesh Sharma is celebrating his birthday along with show's host Salman Khan. And on this special occasion, his girlfriend Bandgi, who's living next to them, has a sweet surprise for him.
In an unseen video on Voot, Bandgi Kalra plans to do something special for Puneesh on his birthday. Vikas's mother, Hina's boyfriend Rocky and Shilpa's brother suggested her to make a cake out of bread, butter and biscuits.
Bandgi made a cake for sweetheart Puneesh with a twist. She wrote 'I Love You' with the breads along with a smiley and hearts. The rest of the padosis cooperated with her to make the cake.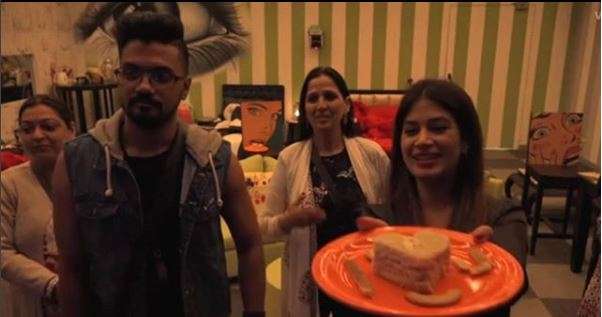 Bandgi Kalra also requested Bigg Boss to let them hand over this cake to Puneesh. Surprisingly, Bigg Boss gives in and allows her to gift this cake to Puneesh. He, on the other hand, sent some birthday cake for Bandgi and other padosis.
Bandgi Kalra was evicted from the house when she came into nominations with beau Puneesh Sharma and Luv Tyagi. With least votes from the audience, she was made to leave the house. Puneesh was grief-stricken after her ouster but soon he caught up with his game. Currently, he's playing the shadow of popular contestant Shilpa Shinde in the house.