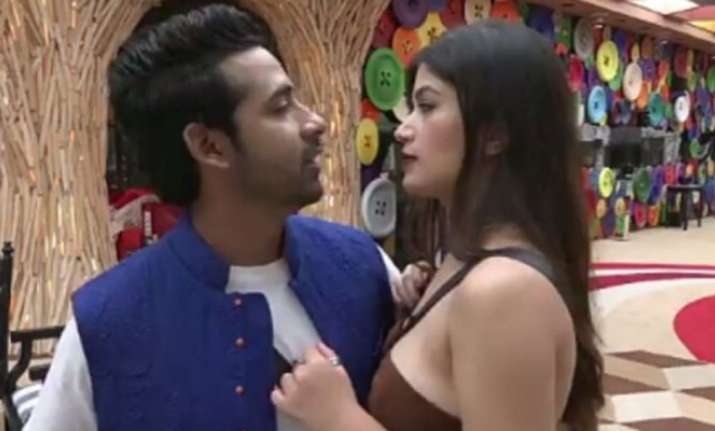 The controversial fight between the contestants in the Bigg Boss 11 house is getting worse by each passing episode. After Puneesh- Akash, Shilpa and Hina's heated arguments, the show is only taking a serious an interesting turn.    
Meanwhile, Puneesh and Bandgi's proximity in the Bigg Boss 11 house is something which continues to grab a lot of attention of the audiences amid all the fights. 
Though it has been revealed by the contestants several times on the show that there is nothing serious between Puneesh and Bandgi, they both ignoring all such rumours continues to grow their bond stronger on the show.  
But as per the latest reports both Puneesh and Bandgi even tried to make out in the Bigg Boss 11 show. We have seen them both having romantic conversation, kissing and cuddling each other on the show. But a latest report suggested that the love making session of Puneesh and Bandgi were deleted by the channel?
It was also said that this was the reason that Bipasha Basu and Karan Singh Grover's condom ad was also banned from the show. 
As per the reports the show can only play such ad only when Puneesh and Bandgi are in bed. A report stated that Puneesh and Bandgi indulge in lovemaking session on daily basis, but as per the rules of the channel it cannot air such content on TV. Therefore, it is also said that such contents are being chopped off by the channel.