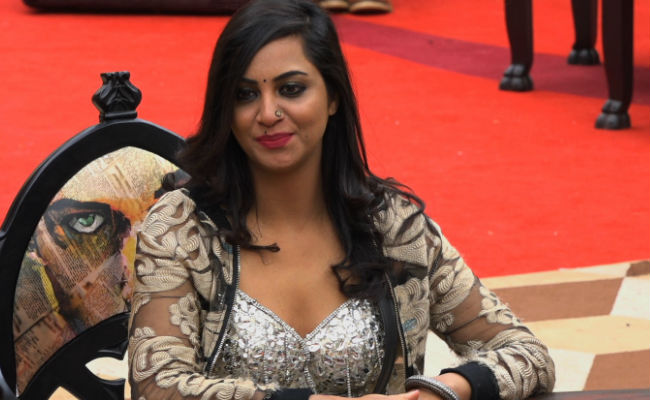 The controversial Bigg Boss 11 contestant Arshi Khan has alleged a priest of sexually harassing her after he filed a complaint against her. It so happened that the priest from Sai Dham temple in Kandivli Mumbai accused Arshi of borrowing Rs 40,000 two years back and refused to return it. Following which, he filed a complaint at the Samta Nagar police station on Tuesday, according to a Mid-day report. The priest said that the Arshi Khan not only stopped visiting the temple after that, but also avoided his phone calls. 
The money, which she assured, will be returned as soon as she receives it from the producers, never came. "Arshi was like my daughter; I helped her in a time of distress, but she broke my trust. I seek the police's intervention, so I can get my money back," Joshi was quoted to have said.
Now, Arshi has counter alleged Joshi of extortion and sexual harassment. In her complaint, Khan has mentioned that Pandit Ramesh Joshi used to call her his daughter but he used to touch her inappropriately.
Arshi Khan's publicist said, "The allegation is completely baseless. Arshi does not owe any money to Pandit Ramesh, he is just trying to extort her. The police has not informed us of any complaint. We will soon file a complaint against Pandit Ramesh, as he is spreading rumours and harassing Arshi."
Recently, Arshi Khan entered the show Ishq Mein Marjawan as part of a dance troupe at a Holi party. "I am very excited to be back on the channel (Colors) that has made me what I am today. I will bring back my 'latkas and jhatkas' (moves) with this role. I have always enjoyed drama," Arshi said in a statement.