Follow us on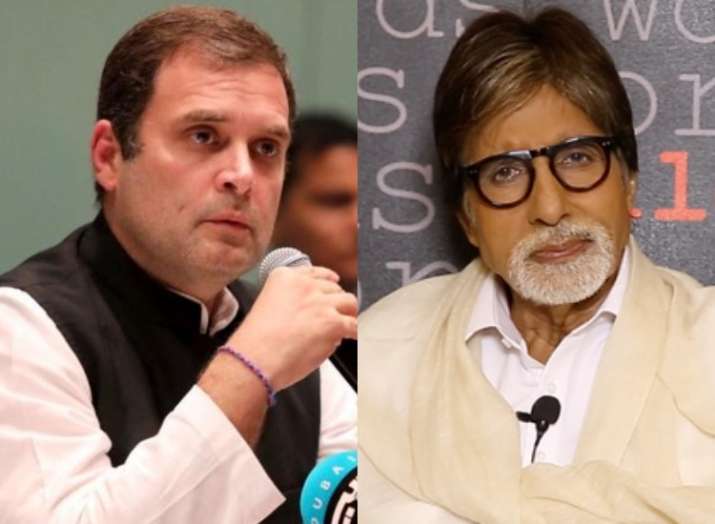 India TV Chairman and Editor-in-chief Rajat Sharma has been hosting all the big names from the world of television, Bollywood, sports and politics on his popular TV chat show Aap Ki Adalat but on Saturday, he was bombarded with questions as popular comedian and actor Sunil Grover put him behind the witness box in the show's history. It has been almost 25 years of Aap Ki Adalat and from Shah Rukh Khan, Salman Khan, Ranbir Kapoor to politicians like PM Narendra Modi, Atal Bihari Vajpayee, everyone has used the platform to share their opinion and thoughts with the audience, however, there are still a few names who Rajat Sharma wants to host on the show.
As Sunil Grover showered Rajat Sharma with his questions, he asked him if there are some celebrities remaining who he wants to host on his epic show Aap Ki Adalat. Without thinking much, Rajat Sharma said that US President Donald Trump is the perfect candidate for Aap Ki Adalat. He also named Bollywood megastar Amitabh Bachchan. He also revealed that the actor has been beautifully delaying his presence on the show, but he will surely manage to bring him behind the witness box. The other person he wants to shower questions on is Congress President Rahul Gandhi.
Watch the video here-
India TV's Editor-in-chief Rajat Sharma also recalled that his most proud moment of hosting a show like Aap Ki Adalat was when he shot the episode with former PM and Bharat Ratna Atal Bihari Vajpayee. He recollected the story when the veteran leader, who died in August, 2018, met him months after the Aap Ki Adalat episode, he extended his gratitude to Rajat Sharma that he gave him a platform to put out his opinions in front of the public which acted as a catalyst in the process of him becoming the prime minister. Atal Bihari Vajpayee also said that he is sorry, he couldn't meet him while he was the prime minister for 13 days and lastly extended a hand of friendship. Rajat Sharma revealed that on the very same day he realised how big Aap Ki Adalat has become that such a legendary personality is honouring him.
Atal Bihari Vajpayee appeared on Aap Ki Adalat ahead of the 1999 Lok Sabha Elections. He talked about his political thoughts and health on the show and at the end of the interview, the former BJP leader also recited his favourite poem 'Aao phirse diya jalayein' (Let's light the lamp again). 
Here is the full episode of Atal Bihari Vajpayee on Aap Ki Adalat-