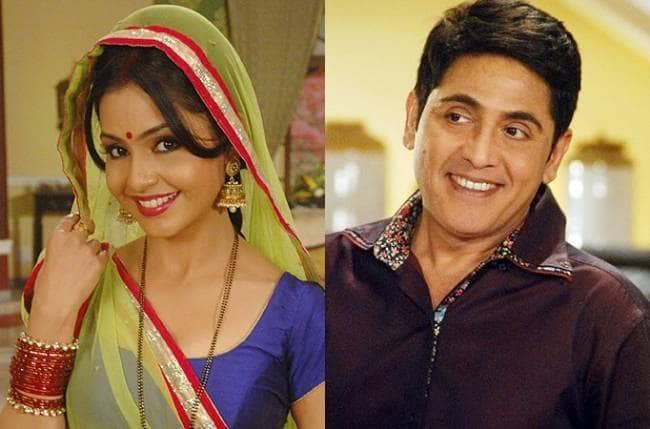 TV show Bhabiji Ghar Par Hain is one of the most successfully running comedy TV show on Indian television. With new twists and turns every day, BGPH never fails to entertain its dedicated audience. The show revolves around two neighbours Vibhuti Narayan Mishra and Manmohan Tiwari who never miss out an opportunity to hit on each other's wife. Despite having beautiful wives at homes, they are more interested in each other's wives. In the upcoming episode, we will see Vibhuti Narayan Mishra turning into Maharaj of Jhingurpur to woo his crush, Angoori Bhabhi. For this, he has hired Saxena as his Wazir. Angoori Bhabhi looks clueless as Vibhuti Ji continues with his bizarre antics. 
In a recent interview, Shubhangi Atre who plays the role of Angoori Bhabhi in Bhabiji Ghar Par Hain, opened up on replacing Shilpa Shinde in the popular show. She said, ""I wasn't scared to play the part, which was already so popular among the audience, but had inhibitions that if something goes wrong then the character's impact might get affected." 
She added, "I want to do something new in essaying the popular role of Angoori bhabhi and make my own mark so that people don't say I am a copy cat of Shilpa. I want to create a separate niche for myself while delivering Angoori bhabhi's role. I knew that people will draw comparisons between Shilpa and me and I take this positively."