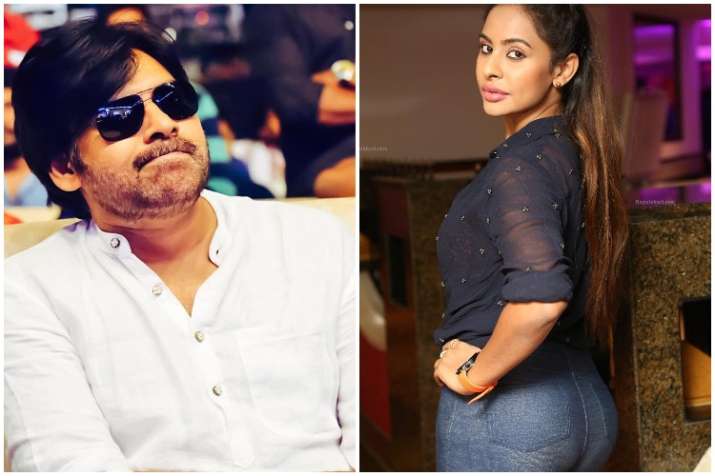 Tollywood's superstar Pawan Kalyan offers his two cents on the ongoing controversy around Telegu actress Sri Reddy's claims. Earlier this month, the actress paraded semi-nude protesting against the prevalent casting couch in the film industry. Post her protest, she made several allegations on celebrities including Rana Daggubati's brother Abhiram Daggubati of sexually exploting her.
The actor was staging protest against the Unnao and Kathua rape cases of the occasion of Dr Ambedkar Jayanti on Saturday. He said that Sri Reddy should've gone to the police station to register a complaint rather than resort to sensationalism.
"Evaraina thappu cheste, TV deggariki osthe laabham ledu, court lo case eskomani cheppandi (If anybody makes a mistake, let them file a case in the courts. Going to TV channels is useless)," he said talking about Sri Reddy controversy.
The Jana Sena founder, who himself was protesting on the streets said that it's important to go through proper channels when somebody faces injustice rather than protesting on the streets.
"Rather than sensationalism, they should immediately go and file complaints with the police. Instead of protesting in this manner on the roads, they should go to the police and say that injustice has been done. Let them handle it," he added.
Pawan Kalyan also acknowledged that women in the Telegu film industry are harassed. He also claimed that he had driven men out with sticks when they tried to misbehave with the women in the industry.
"I have seen in the film industry when I went for shooting in nearby villages. Hundreds of youth would come and harass the women and we would have to drive them out with sticks. During the shooting of Thammudu (1999), I got involved in fights for the same reason," he said.