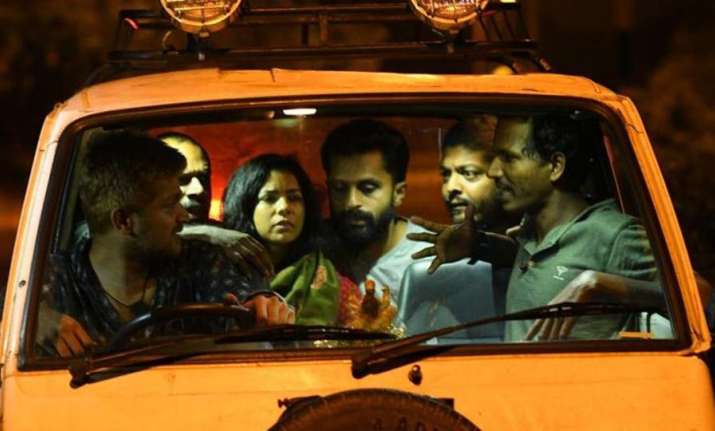 S Durga director Sanal Kumar Sasidharan has questioned freedom of expression and opinion in an open letter to Prime Minister Narendra Modi, saying he has decided not to submit his film for the National Film Awards. He believes "a judicious decision" will not be taken regarding the movie. 
Sanal's decision comes after the film was unceremoniously dropped from the Indian Panorama section of International Film Festival of India (IFFI) last year. 
"... This film ('S Durga') could have been made a strong mark in the coming National Film Awards and be a contender for the awards. But, most painfully and with much resentment, I had to take a decision not to send my film to the National Film Awards. You (PM) may not know the circumstances that led to my decision. I don't even know whether you will get to read this letter. But, I am writing this only in the belief that it is my duty as a citizen who loves the democratic setup and plurality of existence in this country to proclaim this aloud.''
The filmmaker said he has decided to not send the film for National Awards "in the light of personal experiences, that a judicious decision will not be taken in the case of my film. S Durga received the Tiger Ward for Best Film in the Rotterdam International Film Festival and has won three other Best Film awards in Geneva, Mexico and Armenia. Sanal added that "instead of protecting the artistes and thinkers who advance different notions and discussion points, the Government under you always go to court with arguments supporting the outcries from mobs." 
"Is this the great Indian civilisation that you and your political party uphold? In a country like ours where all kinds of civilisations, ideas and religious beliefs that co-exist, unlike in no other country, do you think any independent thought can exist with unanimous consent?" he said. Sanal said he is aware that National Film Awards will not suffer any loss due to him not submitting his film for it, but through this letter he wanted to draw the prime minister's attention towards "the alarming situation that exists in this country". 
"... I believe that if the very institutions that are meant to protect independent expressions of thoughts and freedom of opinion take a stand favourable to mob mentality, it is an extremely dangerous and serious situation. My non-submission may be a great relief to the Ministry. I don't have the time to spend on court cases and skirmishes with the State. But, I am bringing all this to your kind attention only so that I should not be blamed for not telling you about the alarming situation that exists in this country," he said. 
S Durga is already out in theatres and post the nationwide release on April 6 the director said he is curious to know the reason behind the "atrocities" against his film from "your Government"
(With PTI inputs)
For all latest news, keep checking our Facebook page