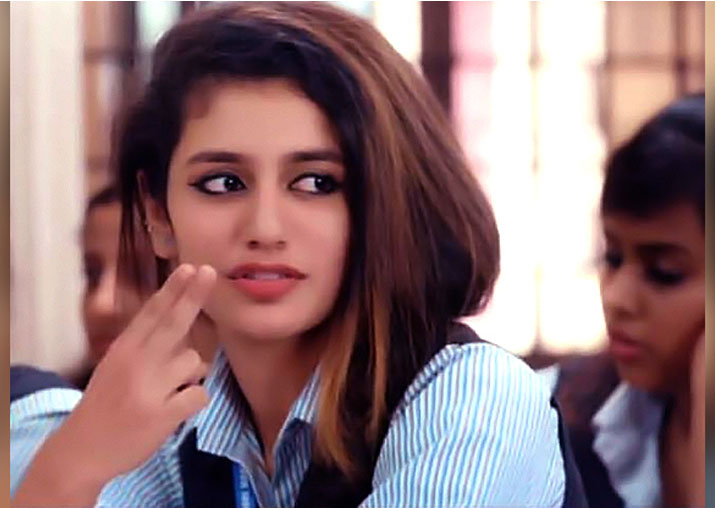 Oru Adaar Love song Manikya Malaraya Poovi caused much buzz when a Muslim group filed a case against it today. Featuring actress Priya Prakash Varrier, the Malayalam song has gone crazily viral. According to the compliant, the song has "objectionable" reference to Prophet Muhammad's wife. Now, the viral girl herself has decided to speak on the issue. 
"'I don't know much about it, I think I'd rather keep shut about it", Priya was quoted as saying to ANI.
The 18-year-old actress further spoke about her instant popularity and said, "It was sudden, all the fame and popularity, I don't know how to react to it. The winking was not pre-planned."
Priya Prakash Varrier in an interview to India TV, told she never imagined that her life would change this way overnight.
Talking about her aspirations to work in Bollywood, Priya Prakash Varrier told India TV, "I want to work with Shah Rukh Khan and want to do a Sanjay Leela Bhansali's film". For more details, watch the interview here.
The song from Oru Adaar Love has resonated with millions of Indians. It chronicles the innocence of high school romance and Priya Prakash Varrier's mischievous wink and a million-dollar smile won millions of hearts. In just matter of few hours,Priya Prakash's Instagram account has garnered more than 2 million followers.
The Manikya Malaraya Poovi song which has turned Priya Prakash Varrier into an overnight sensation was produced by music composer Shaan Rahman and actor-playback singer Vineeth Sreenivasan. The duo previously gave us the popular song'Jimikki Kammal.