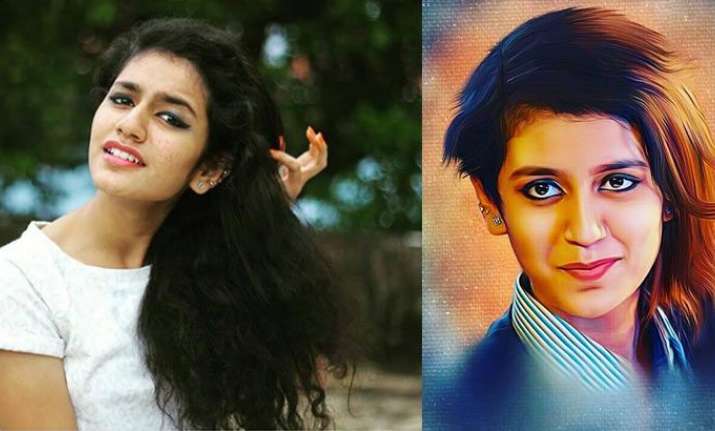 Over the past five days, the nation has been crushing on Priya Prakash Varrier over her cute wink in Manikya Malaraya Poovi song. The viral video has left even her college principal eager to meet her. Marriette A. Therattil, Principal of the prestigious Vimala College here, is a senior nun attached to the Syro-Malabar Catholic Archdiocese of Thrissur. Therattil told IANS that she learnt lately about how her 18-year-old student has become a "national trend" on social media.
"It was on Monday that I came to know about what was happening on social media about my student. I came to know it very late in the evening as I was busy with meetings. Since it was late and the students had all gone home, I could not meet her," Therattil told IANS.
Also Read: Priya Prakash Varrier:  Movies, Photos, Videos, News & Biography
"Yesterday (Tuesday) was a holiday and I did send her a congratulatory message but did not get a reply. I can understand that she is busy. Today I asked to find out if she has come to college, but I was told she is on leave today," said Therattil.
Therattil faintly remembers Priya from among the 2,500-odd women students in the college, as last month she had come with her parents to seek permission to shoot for the song that has made her an overnight star.
"Since attendance is strict and a must, I told them that they should see that she should not miss classes and gave her the permission (to shoot). Honestly, I never knew that she would rise to this sort of instant stardom, and I am waiting to see her," she added.
The music video, which made the Malayalam actress popular is from movie Oru Adaar Love and the song is Manikya Malaraya Poovi. The clip which has two students flirting with each other in a packed auditorium is being loved by netizen. And one thing that is making people watch it over and over again is Priya's cute wink. Check out the video right here.
(With IANS Inputs)