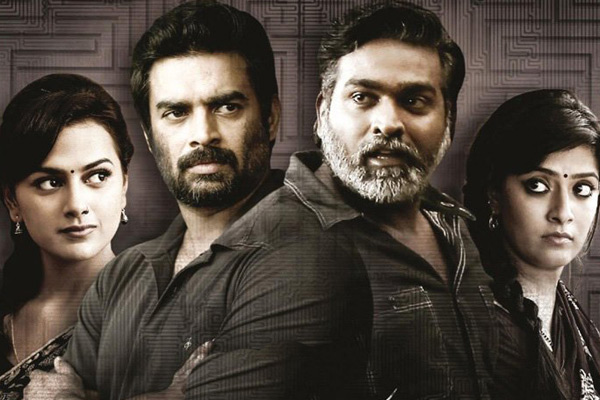 The Tamil film Vikram Vedha inspired by the folk tale of Vikramaditya is all set to be screened at Tokyo International Film Fest. The film written and directed by by Pushkar and Gayathri and produced by Sashikanth has R. Madhavan and Vijay Sethupathi in lead rolles. The film will have its Japanese premiere at the 30th edition of the Tokyo International Film Festival, it was announced on Tuesday.
YNot Studios, the makers of the film, proudly tweeted: "The big news is here! We are happy to inform that 'Vikram Vedha' has been selected at Tokyo International Film Festival."
Directed by Pushkar-Gayatri, "Vikram Vedha" features Madhavan as an encounter specialist and Vijay Sethupathi as a gangster.
The film, released earlier this year, is an edge-of-the-seat thriller based on the mythical tale of King Vikramadityan and the demon Bethal. It's an exploration of the grey space between good and evil.The festival will take place from October 25 to November 3.
Superstar Rajinikanth also prased the film and described the crime thriller a mass film made with so much class. The film has turned out to be a blockbuster, earning praise from critics and audiences alike.
(With IANS Inputs)
For more entertainment news and updates, follow our Facebook page