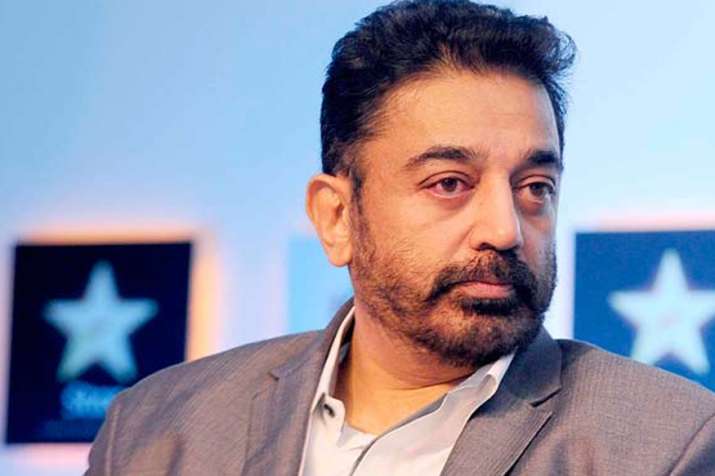 Actor Kamal Haasan has broken his silence over the suicide of movie co-producer Ashok Kumar, who took this step due to pressure from a loan shark. The actor stated that law and movie industry has to put a stop to usury.
In his tweet Kamal said usury affects poor farmers and also people in the movie world who are considered rich.
He also said there should be no repeat of deaths like Kumar's.
On Wednesday, Tamil Nadu BJP President Tamilisai Soundararajan took a pot shot at the "Twitter politicians" from the movie world for their silence with regard to the suicide of Kumar.
In her tweet Soundararajan wondered: "Where are the sudden Twitter politicians? We have to search for them."
Without mentioning any names Soundararajan said there is a deafening silence about the sad event in the sector that uplifted them and there is no sharing of grief.
Though Soundararajan did not mention any names in her tweet it was clear she was targeting Kamal who has been busy tweeting on various issues.
Soundararajan said the suicide of Kumar due to usury pressure was saddening.
She said steps should be taken to find a solution to the problems afflicting the movie industry.
On Tuesday, Kumar, nephew of actor-director Sasikumar, committed suicide, leaving a note blaming the pressure brought on him by a loan shark who finances movie production.
According to police, Kumar had mentioned the name of Anbu Chezhian as the financier from whom he had borrowed money and had been paying interest on the loan for the past seven years.
Kumar, in his note, had alleged that the financier had threatened his family members.
Tamil Film Producers Council President and actor Vishal in a statement urged the movie producers to stay united, work towards mutual welfare and put an end to financiers who harass film producers.
Actor Jayam Ravi tweeted: "Another precious life succumbed to pressure. We must live to fight our battles. Condolences to Sasikumar sir and his family. RIP Ashok Kumar."
Actor Ashok Selvan wrote: "Disturbed by the death of producer Ashok Kumar. Justice should be served. My heart goes to director Sasikumar and family."
Meanwhile police are on the look out for financier Chezhian.
(With IANS Inputs)