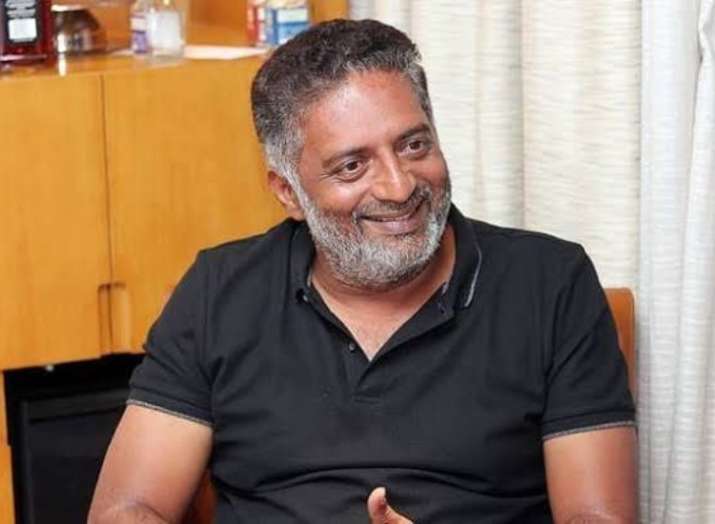 A lot has been said and heard about actor Prakash Raj signing a memorandum against Mohanlal being invited as the chief guest at the upcoming Kerala State Film Awards. But now the actor has spoken himself and put all the rumors to rest. Prakash Raj clarified that he hasn't signed any memorandum against Mohanlal being invited as the chief guest. He said while he feels the Association of Malayalam Movie Artists (AMMA) was 'insensitive' in its decision to reinstate Dileep, he was not in favor of 'singling out' Mohanlal.
He further said, "There is a news going around that I have signed a memorandum against Mohanlalji attending the Kerala State Awards function. I have not signed any memorandum nor I'm aware of such memorandum. Yes, I have differences with the decision the AMMA has taken. And I have very clearly told my stance that I don't accept it. It is insensitive to have taken such a decision."
Prakash Raj took to Twitter and shared a video of himself clearing everything about the memorandum. He captioned the video as, "Clarifying... against a wrong news doing the rounds."
Clarifying... against s a wrong news doing the rounds pic.twitter.com/PIcyua2GA2

— Prakash Raj (@prakashraaj) July 24, 2018
Not just Prakash Raj, but earlier cinematographer Santosh Thundiyil also put out a statement on facebook rubbishing reports that suggested he was also against Mohanlal attending the film event. His post read, 
"How can somebody think of avoiding Mohanlal by writing a memorandum..isn't it insane, foolish..? I have not signed or written anything against Mohanlal attending the award ceremony. It's being projected like I had made a statement or signed a letter requesting to avoid him from a function(sic)," he said in his Facebook page.
"The fact of the matter is that I have received a whats app message regarding the conduct of state award function and the format of the function for which I said yes, but in the message, Mohanlal's name was not mentioned at all.. if it was the case I would not have said yes. I feel cheated at this moment.. if it was a game plan against Mohanlal ? (sic)," he added.
The whole controversy started when National Award-winning filmmaker Dr. Biju shared the press release on his Facebook page saying that more than 100 members of the film fraternity are against the decision of bringing in Mohanlal as the chief guest. A few days before, Dr. Birju also claimed that he won't attend the film festival if Mohanlal is not invited.