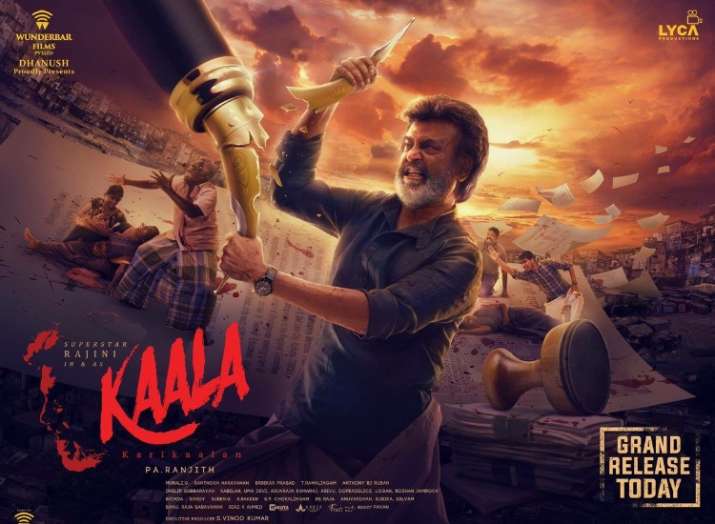 The much-acclaimed and awaited film Kaala starring Rajinikanth, Nana Patekar and others finally hit the theatres this week. The film released on June 7 amidst high expectations and noise among the die-hard Rajinikanth fans. Helmed by Pa Ranjith, Rajinikanth-starrer Kaala has opened to drum rolls and firecrackers in the southern territories of India and also many parts of the world including Japan. The fans eagerly lined up at the theatres to witness the Thalaivar in a power-packed avatar. Not only this, some even offered milk to the superstar's poster at a theatre in Chennai today. Such a massive is the fan following of Rajinikanth. Rajinikanth fans have only one reason enough to compel them to watch Kaala. However, we'll give you five reasons why you shouldn't miss this Pa Ranjith directorial.
For live updates on Kaala release, click here. 
After all it's a Rajinikanth film!
The ensemble of stars of Kaala is sufficient enough to drive any cinema fan to the theatres. Rajinikanth has always managed to attract crowd at the theatres be it for Kabali or Enthiran. The mannerism with which he essays his character on the celluloid is very hard to muster. Most of the people who were desperately waiting for Kaala release are obviously die-hard Rajinikanth fans.
Combination of Pa Ranjith and Dhanush
Pa Ranjith has amazed the audience with political drama like Madras and documentary film Ladies and Gentlewomen. One thing is for sure, his style of filmmaking is a perfect recipe for a box office hit. Dhanush, on the other hand, has proved his mettle for more than once in the South film industry. He has produced films like 3, Pa Paandi, Naanum Rowdydhaan and more. Lots of expectations ride on the film when the combination is such explosive.
Faceoff between two legends: Nana Patekar and Rajinikanth
Two iconic actors of the cinema are ready for a faceoff with Kaala. Rajinikanth and Nana Patekar are coming face to face with each other in this Pa Ranjith film. The filmmaker has roped in Nana Patekar playing a corrupt and powerful politician in Kaala. 
A gripping tale of a political uprising
Kaala narrates the story of a powerful underdog rising in power from the ashes and becoming the crusader of justice for his people. We have heard such tales a couple of times before but Pa Ranjith's style of narration is no gripping and intriguing that no movie lover could keep himself away from the theatres this week.
Not only Rajinikanth, Kaala's rest of the cast and crew are also bang on!
Apart from Rajinikanth and Nana Patekar, the rest of the cast and crew of Kaala is beyond amazing. Murali G's skills have been put to use for the cinematography and Sreekar Prasad's editing prowess has added charm to the film. The star cast also includes Eashwari Rao, Samuthirakani and Huma Qureshi in pivotal roles. All these names promise a blockbuster for sure.
Kaala Trailer