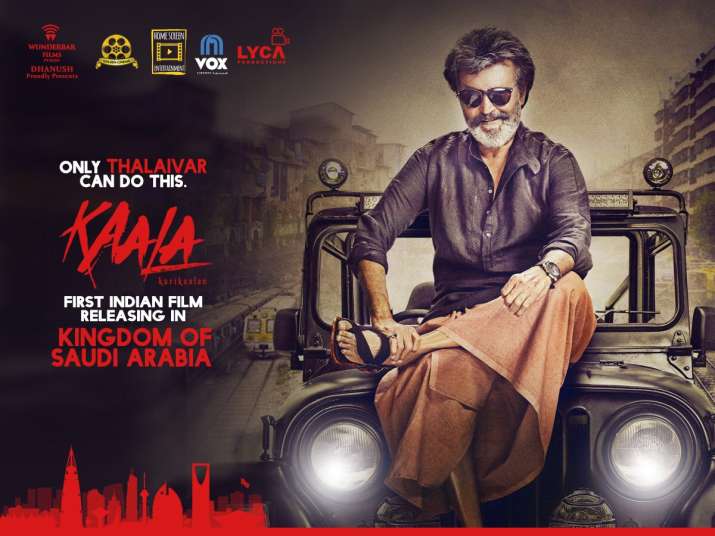 Kaala Movie Release Today: Star Cast, Trailer, Story, Release Date, Review, How to book Tickets Online
Rajinikanth
's much-acclaimed and awaited film Kaala has been released in theatres to thunderous response. Directed by Pa Ranjith, Kaala release is being celebrated as a festival in Mumbai, Chennai and many parts of Kerala. Despite the torrential rains in Mumbai, the fans have lined up outside the theatres to watch the early morning and midnight show of Kaala. The pictures of the fans celebrating Kaala release with drum rolls and crackers have been floating on the social media since last night.
Read the space below to know more about Kaala Movie 2018 Tamil Movie Trailer, Cast & Release Date Watch and Where to book tickets on Bookmyshow, News, photos, trailer, first look, reviews, release date, etc. About Kaala movie director Pa. Ranjith is an Indian filmmaker who has made Tamil language films. Kaala movie will release on June 7th in all languages worldwide,
What is Kaala Release Date?
7 June 2018
Which is the production company of Kaala movie? 
Wunderbar Films - Wunderbar Films Pvt. Ltd. is an Indian film production and distribution company established by actor Dhanush and his wife Aishwarya on 20 May 2010. Based in Chennai, Tamil Nadu
Who is the Director of Kaala?
Pa. Ranjith - Pa. Ranjith is an Indian filmmaker who has made Tamil language films. He made his directorial debut with the 2012 romantic comedy Attakathi, before earning unanimously positive reviews for his second film, the political drama Madras
Who are the writers of Kaala movie 2018?
Shivgopal Krishna (hindi dialogue), Pa. Ranjith (story/screenplay) |
What is the star cast of Kaala movie
Rajinikanth, Nana Patekar, Samuthirakani, Aruldoss, Easwari Rao, Huma Qureshi, Anjali Patil, Sukanya, Sukanya, Dileepan, Aravind Akash, Sayaji Shinde, Ravi Kale, Pankaj Tripathi, Yatin Karyekar, Sakshi Agarwal, Vishal Saroye
What are the official websites/pages for Kaala movie?
https://www.facebook.com/KaalaTheMovie/
In which countries Kaala movie has been released?
India, Saudi Arabia, Japan and USA. The film has been released worldwide on June 7, 2018
In which languages Kaala movie is released?
Tamil, Hindi, Telugu and Malayalam
Kaala movie synopsis
Kaala is a crime drama based on the political uprising of a common from Tirunelveli, who moves to Mumai and eventually emerges as a virtuous gangster in the Dharavi slums. He bats for the rights of his community in the metropolitan who are often the victims of discrimination.
What is the cost of Kaala movie?
Rs 180 crore
How Can I See Kaala Movie Trailer?
You can watch Kaala movie trailer on the official channel of Wunderbar Films on YouTube.
Where to download Kaala movie? 
You can download the movie from YouTube or from the paid subscriptions of Amazon, Hotstar and Netflix. 
Where can I watch the Kaala full movie?
You can purchase the subscription of Amazon Prime or Netflix to watch Kaala movie a couple of weeks after its release.
Where can I check the review of Kaala movie online?
You can check the latest updates and live coverage on Kaala movie review on the link given below.
Kaala HD Images, Wallpaper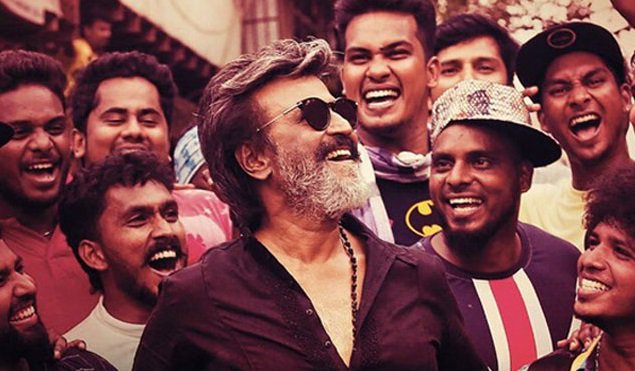 ​