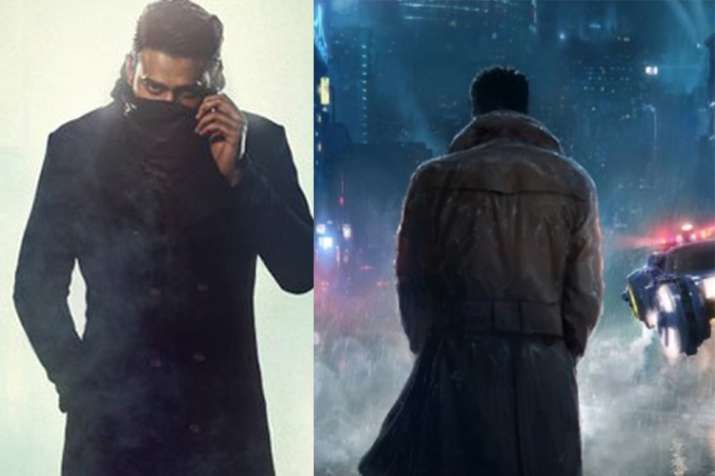 The first look of Prabhas' Saaho has taken the internet by storm. The poster was released on the occasion of Prabhas' 38th birthday. Prabhas' mysterious look in an all-black attire caught the fancy of his fans. However, some people on Twitter pointed out uncanny resemblance of the poster with Ryan Gosling's look in Blade Runner 2049. The poster does look heavily 'inspired' by Gosling's film. 
It's difficult to not see the similarities between the two posters - from the hazy, smokey background to the black overcoat and half covered face, everything in the Saaho poster matches with Ryan Gosling from the recent release. Even Prabhas' pose with an arm inside his pocket looks similar to Ryan's pose from the original poster.
Fans of Prabhas got this massive gift today in the form of the first look of his much-awaited film that is drastically different from his Baahubali films. 
Posting on Facebook, Prabhas wrote, "A BIG Thanks for all the wishes and love. Here is a glimpse of Saaho especially for you guys."  
The 'inspiration' has been highlighted by several fans on Twitter. https://twitter.com/TopTrendingTec/status/922345365071908864
https://twitter.com/prudhviraj87/status/922361625977397248
Saaho is an action thriller movie starring Prabhas and Shraddha Kapoor in the lead.