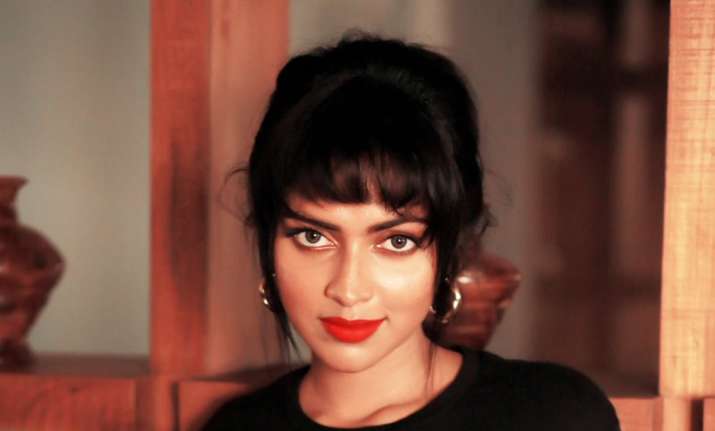 In a shocking incident, popular South Indian actress Amala Paul has filed a sexual harassment complaint against a Chennai-based businessman. The actress on Wednesday, alleged that hat she was asked for a 'sexual favour' by an unidentified man when she was rehearsing for her upcoming show. Soon after, a 32-year-old man, identified as Azhagesan, was arrested by the police in Chennai. "I was shocked, I felt humiliated. I am an independent working woman and I'd like to work free of any disturbances. It looked as if he was acting on behalf of someone. I felt extremely unsafe," Amala Paul was quoted as saying to the media.
Explaining why she filed a complaint, Amala Paul said, "I should not let it go. Because there are many independent working women like me. If there is no safety, then I don't know why we're living."
The Chennai police reacted quickly and arrested the man, Alagesan, under sections 354A (Sexual harassment), 509 (Uttering any word or making any gesture intended to insult the modesty of a woman) of the Indian Penal Code and section 4 of the Tamil Nadu Prohibition of Harassment of Women Act, The Hindu reported.
The actress is currently prepping to perform at a show in Malaysia and is rehearsing for the same in Chennai.
Sexual abuse is an extremely destructive and personal crime. Its effects on you and your loved ones can be psychologically and emotionally devastating. Several Bollywood celebrities such as Zareen Khan, Chitrangda Singh, Kangana Ranaut and many more have faced sexual exploitation and decided to speak about it in public, reaching out to those who might have been going through it, or have been through the same ordeal. 
For more entertainment news and updates, follow our Facebook page