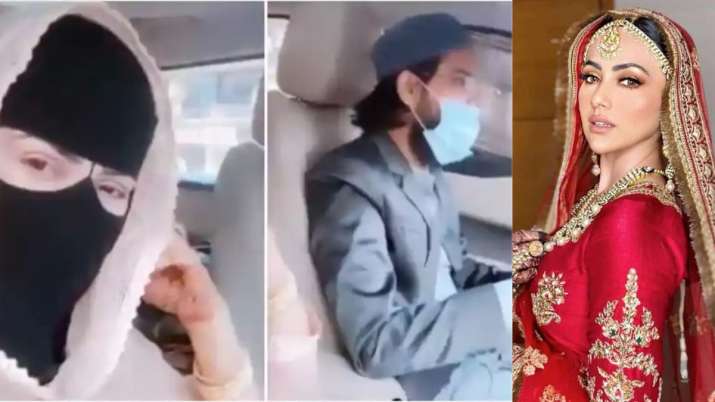 ormer actress Sana Khan is having quite a blast post her marriage. The ex Bigg Boss contestant who recently tied the knot with Mufti Anas is apparently getting pampered by her in-laws. Yes, we came across an Instagram video of Sana who recently stepped out for a drive with hubby. In the video, Sana is seen wearing a hijab and posing for the camera while sitting besides her husband who is driving the car. 
Take a look at the video here:
Meanwhile, not just her hubby but her mother-in-law is leaving no stone unturned to pamper her newly wedded daughter-in-law. She decided to treat Sana with a delicious-looking home cooked biryani. The former actress shared a picture of biryani in her Instagram story and wrote, 'Sasu ma making biryani for me.'
Take a look at the picture here: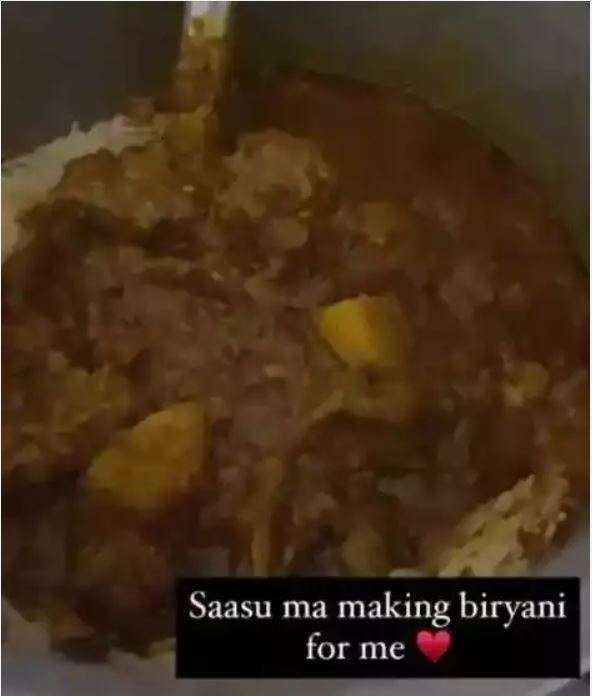 Recently, Sana's husband Mufti Anas took to his social media to pen a heartfelt note, thanking his wife for all the love and support. Taking to his unverified Instagram handle, Anas wrote "Aur tum apne rab ki kaun kaun si naimaton ko jhutlaoge (Which of your Lords blessings will you deny?) ALHUMDULILLAH."
He further added, "Thank you for being in my life and making it a beautiful journey, Thank you for all your love and support. Hope to spend an eternal bliss of a peaceful and joyous marriage with you. Always yours....HAPPILY MARRIED, ANAS SANA"