 Movie Name:

Soorma

Critics Rating:

2.5

/

5

Release Date:

13-07-2018

Director:

Shaad Ali

Genre:

Sports Drama
After churning out full-on entertainers like Ok Jaanu, Saathiya and Bunty Aur Babli, director Shaad Ali ventured into the world of Bollywood biopics with Soorma. After MS Dhoni, Sanju, the film industry puts together another biographical film, this time based on the life and legend of Flicker Singh aka Sandeep Singh. Before we move on to dissecting Soorma, let's tell you something about Sandeep Singh. Born in 1986, Sandeep is an Indian hockey player who is a penalty corner specialist for the Indian national team. He is currently serving as a DSP in the Haryana Police. In 2010, he was awarded with Arjuna Award for his outstanding achievements in field hockey. In 2006, his life was thrown out of track after a freak shooting incident in the Shatabdi Express train. He was almost paralysed and spent a year of his life on a wheelchair.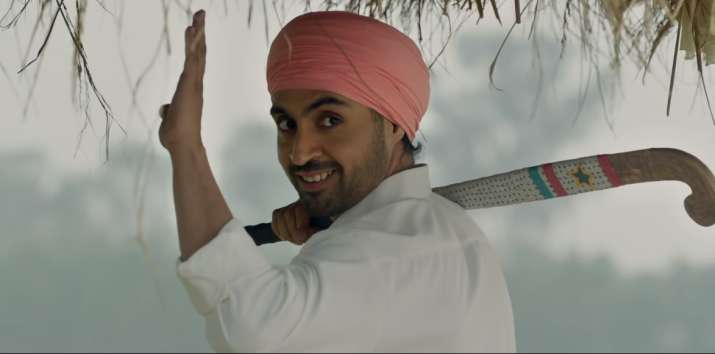 Coming back to Soorma, Shaad Ali has presented an honest and less-glorified version of Bollywood biopics. Devoid of controversies and masala, the film is as inspiring and mood-uplifting as any other sports drama could be. A naturally gifted hockey player, Sandeep Singh aka Sunny whose life is thrown into a tizzy by an unfortunate incident. But he never gives up. He comes back even stronger, tearing the goal net apart with his 'drag flick', establishing record after record in each tournament. Sounds intriguing? This has happened before. We've watched Shah Rukh Khan's Chak De India, which also charts the tale of a fictional hockey player who makes a thunderous comeback after being tainted as a traitor. Not that it was a biographical film, but the overtone was similar. Just as Chak De was about some patriotic women wanting to earn 'Gold' for India, Soorma was about a passionate hockey player who never learnt how to say 'I Quit'. Shaad Ali's version of Sandeep Singh's story is moving, heart-warming and meant to make believe that good people are all around us. The federation, the chairman and the coach, all were the rock-solid pillars of Sandeep's life that helped him ditch the wheelchair.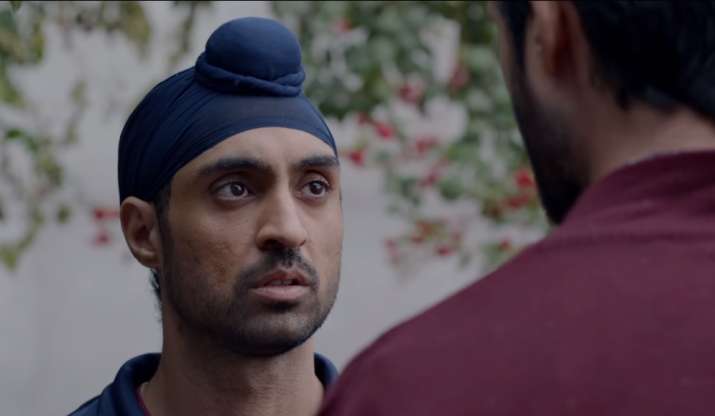 However, Diljit Dosanjh after his Welcome to New York disaster proved that he's a man of some great wonders if the right script is handed to him. The Punjabi hunk made a right choice with Soorma. He's a delightful watch as Sandeep Singh on screen. In fact, he has effortlessly slipped right into the skin of the former captain of the Indian hockey team. His face reflected the zeal and the thirst to play for Indian team as convincingly as the real Sandeep could have. However, his body language did have a minus point as a professional hockey player. Sandeep Singh's real-life brother Bikramjeet Singh shares the screen space with Diljit Dosanjh as Ranveer twice in the movie. And that's where it tells all the difference between a real and reel life hockey player.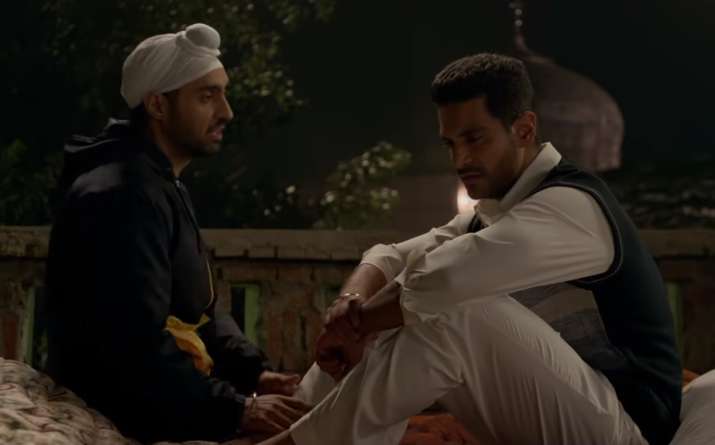 Angad Bedi and Vijay Raaz added the visual appeal to Soorma. Angad was as convincing as Bikramjeet as it gets. Playing an important role in Sandeep Singh's life, the actor gave a praiseworthy performance in the movie. Vijay Raaz, on the other hand, is Sandeep's onscreen coach who never stops believing in his best student even when everyone did. His one-liners add life to the film that was on a verge of falling flat in a pursuit of trying to be too inspirational.  When he says, 'Bihari hoon, thook ke maathe me chhed kar dunga', we're reminded of how strong Vijay's presence on the screen can be. Satish Kaushik, who played Sandeep's father on screen was loving, full of warmth and plausible in his role. All in all, Shaad Ali earned the brownie points for doing the casting right.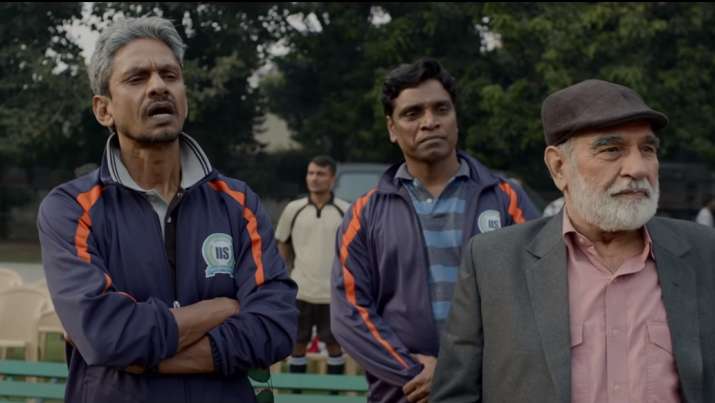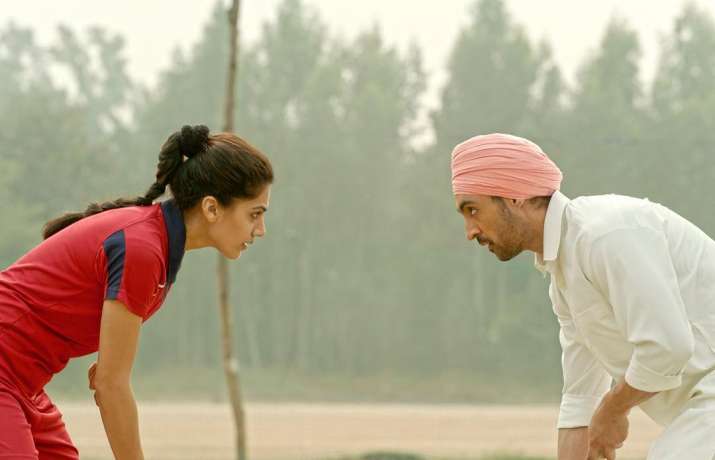 Taapsee Pannu was even more convincing than Diljit Dosanjh as a hockey player. The way she balances the hockey ball on her stick, makes us want to believe that she's indeed a real-life hockey player than a Bollywood actor.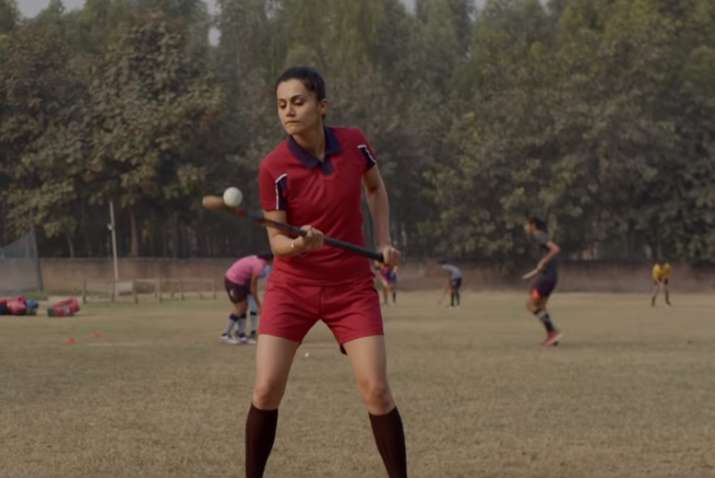 It depicts the life of Sandeep Singh in the most dimly-lit manner; and that's where the problem is. To all those who are aware of the struggles and tragedies that marred the life of Sandeep Singh, Soorma will fall short to hit the threshold of his greatness. The short runtime of the movie can be attributed for the limitation of the film. As the film reaches its 'The End', you will know that something's amiss. You'll ask yourself, 'Is that it?'. Life of the fastest drag flicker in the world wound in mere 120 minutes with partial lighting on his happy-go-lucky attitude in his early life and the freak shooting incident. Soorma seemed more like an inspirational docu-drama rather than a biopic. It was rich in the emotional quotient that entails a biopic but the dramatic elements of Sandeep's life were not harnessed to its full potential. It would be fair enough to say that Soorma is a missed opportunity.